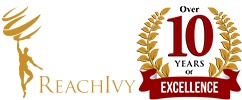 Write The Best Personal Statement For Your Resume
Are you tired of searching for a personal statement and what does it have to do with resumes? Want to know how to write an effective personal statement for your job or college application? Then, you've landed at the right place!
1) Let's begin with, what is a personal statement in a CV. :
A Curriculum vitae, better known as a CV or resume is a very important tool for all of us – whether we are students dreaming of using this document as a college application resume or professionals looking to enter our dream job. Think of the resume as a snapshot – not only of your professional accomplishments but academic, personal, and community. It's an opportunity to showcase how strong a fit you are for the school or company. Personal statements in resumes play an extremely crucial role as it is the first aspect of your resume that will catch the attention of the admissions committee. A personal statement on your CV is a way to introduce and acquaint yourself to the admissions committee by summing up your skills, qualifications, and career goals within a few sentences. So reason ahead to know exactly how to create a personal statement in your CV.
2) How to create a personal statement for a CV? :
The personal statement is the first and primary segment of your CV that should be customized and tailored in an eye-catching and convincing way. Use these three pointers to make a powerful and effective personal statement for your resume.
3) State your position:
Start by stating your position and where you are in your career. Along with that, mention your specialization and skill in your specialization that has helped your previous company and would make you the right fit for the job and position you're applying to.
4) Define your merit and value:
The second aspect should include your achievements and value in a way that highlights your suitability and usefulness to the organization. While doing so, keep in mind the role of the position and the value of the company.
5) Sum up your career goals:
In the last section, mention your career goal by reiterating your reason for applying to the job. As in the above sections you have already covered your qualifications and skills, keep this section very concise and succinct.
Crafting your own personal statement is an extremely crucial part of the application process of applying to a college or a job. It expresses who you are and if you're the right fit. Hence, ensure that your personal statement in your resume is short, precise, and engaging in a way that the organization is acquainted with you, and why you would be a resource for the course.
Are you planning to study abroad? Your support system is only one call away. Schedule a call with our advisor and get started on making your dream come true!
Get admitted to not only the right MBA program but the top one with ReachIvy's experts!
You can contact us, Reachivy.com, for further assistance or questions, and take advantage of our wide range of services for students in destinations such as Universities in the United Kingdom, studying in the United States, a study in Canada, a study in Singapore, and many other countries. Contact us today!
What's your reaction?
0
Smile
0
Angry
0
LOL
0
Sad