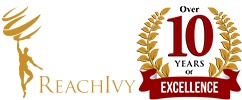 What is an Associate's degree all about ?
Many students often decide to pursue an undergraduate degree abroad after finishing high school, but have you ever heard of or thought about pursuing an associate's degree abroad? Associates degrees are relatively rare in India; however, they are fairly common in countries like the USA, Canada, Australia, and the Netherlands
But what is an associate's degree and how is it different from pursuing a bachelor's degree?
An associate's degree is an undergraduate degree course that you can pursue right after you finish high school or junior college. It is typically a 2-year course that aims to help you establish a strong foundation in a subject, and helps you gain a better understanding of the topic before you can pursue a bachelor's degree. This degree focuses on building transferable employment skills and aims to provide basic technical knowledge of an industry.
Since it is typically a 2-year course, it will cost you much less compared to a bachelor's degree and you will also spend less time pursuing this degree. Pursuing an associate's degree helps you prepare for a bachelor's degree, and it also improves your employment prospects compared to only having completed a high school education. Moreover, you can also choose to transfer to a bachelor's degree right after you finish your associate's degree.
Recently, online associate's degrees have gained much popularity. You can also choose to go for a part-time associate's degree which allows you to work and study at the same time, and the flexibility and affordability allow you to pursue the course at your own pace. This is a great option if you want to jump-start your career and do not wish to spend 4 years pursuing a bachelor's degree. Furthermore, it allows you to explore different study areas and career opportunities!
So what are you waiting for? Start planning your application process today, and our team of experts at ReachIvy.com are here to help you through the entire process!
Excited to get started? Use our free tools, today to help you build a resume, mock tests, and interviews, and the best of all get an in-depth, personalized analysis by our MBA profile auditor.
Get admitted to not only the right MBA program but the top one with ReachIvy's experts!
You can contact us, Reachivy.com, for further assistance or questions, and take advantage of our wide range of services for students in destinations such as Universities in the United Kingdom, studying in the United States, a study in Canada, a study in Singapore, and many other countries. Contact us today!
What's your reaction?
0
Smile
0
Angry
0
LOL
0
Sad