UP researcher chosen to present paper on 'girmitiyas' at 12th World Hindi Conference in Fiji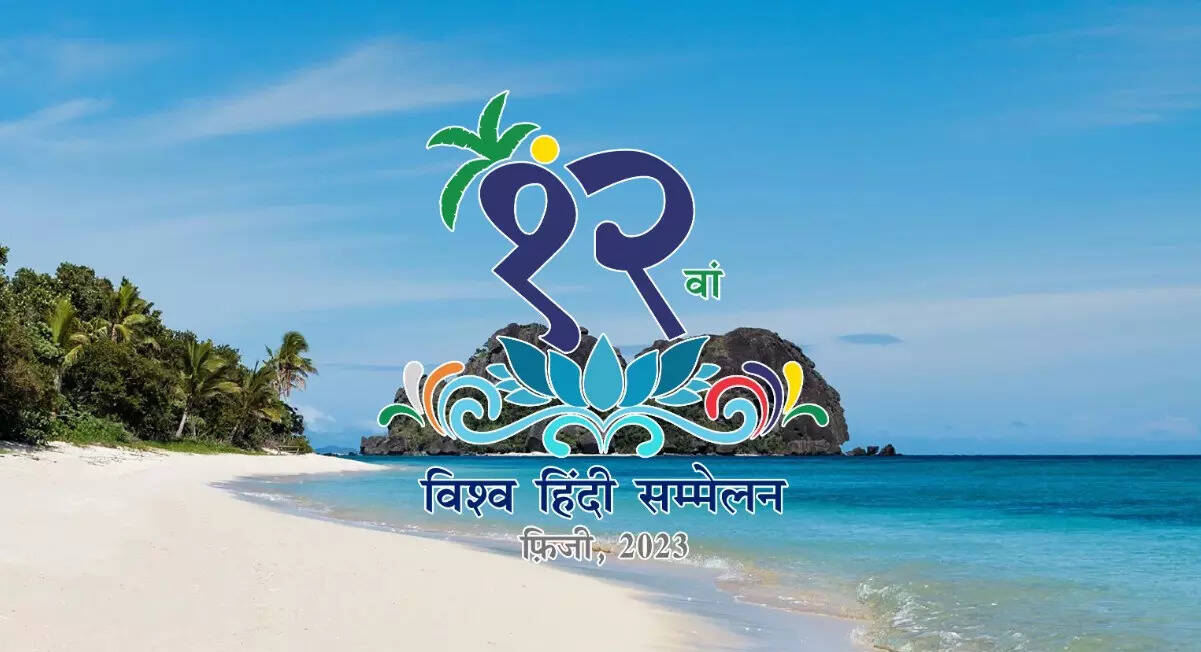 LUCKNOW
: Shyam Nandan, a resident of Ambedkar Nagar district in UP, has been selected to present his research paper at the World Hindi Conference (WHC) to be held in Fiji from February 15-17. Nandan had sent a research paper titled 'Life-struggle of indentured labourers in Fiji's Hindi poetry' for reading in the World Hindi Conference, which has been accepted for presentation after evaluation. The word 'girmitiya', as the indentured labourers were referred to, is derived from 'girmit', meaning 'agreement'.
A permission letter for the acceptance of the research paper and its presentation-cum-reading in the conference has been sent by the Ministry of External Affairs. Nandan – an assistant professor at the Hindi department of Mahatma Gandhi Central University in Bihar's Motihari – has in his research paper highlighted the struggles of the indentured labourers, their sorrows, suffering, tortures, agony and their struggle in the development of Fiji.
A postgraduate in Hindi literature from RML Awadh University, Ayodhya (erstwhile Faizabad), Nandan, 33, has so far published chapters in various books, written 18 research papers/articles in prestigious journals and has participated and presented research papers in 25 national/international seminars/workshops. He is a nominated member of the Hindi Advisory Committee of the Union ministry of petroleum and natural gas.
In his research paper selected for the prestigious WHC, Nandan has explained how life of these migrants was plagued by various problems. These indentured labourers had to adjust themselves in relation to many dimensions like language, culture, social environment etc. "This process of adjustment was extremely difficult and painful. These sufferings and struggles have been expressed by these indentured labourers and their descendants in their literature," he said.
Nadan explains how he was inspired to carry research on the struggles of the indentured labourers eight years ago when he participated in the World Hindi Conference in Bhopal in 2015. "I came across this woman who sang a folk Bhojpuri song popular in many eastern UP districts where the wife of a girmitiya laments his absence. 'Kauni nagariya tu jaaye re bidesiya…gaiyya bol mor khootnwe pe rove rama (which city, o beloved, you have gone, that even the cows are crying and have given up eating and drinking)'," Nandan said.
In his six years at MG Central University, Nandan even got a paper in diaspora literature included at the university. His research paper highlights how the poor farmers and laborers of India were taken by the British under the conditionality system in their colonies by giving different types of inducements. These poor farm labourers who went abroad on a five-year contract under the indentured practice came to be called indentured servants. Mauritius, Suriname, Fiji, Trinidad-Tobago, Guyana, South Africa etc. are many countries where these indentured labourers were taken on contract for agricultural work.
"I have based my research on the prominent poems of Fiji that talk about these indentured laborers. The paper also states that today's prosperity and beauty of Fiji has come from the sweat and blood of the indentured laborers. Several generations of indentured laborers have struggled relentlessly to get Fiji to this pinnacle of prosperity," he said.
What's your reaction?
0
Smile
0
Angry
0
LOL
0
Sad