Universities, colleges give final touch to face NAAC team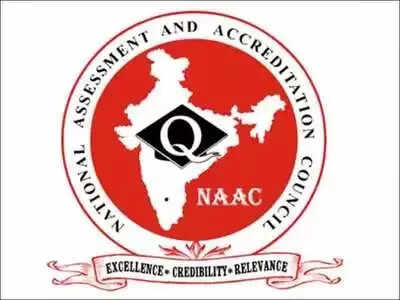 BHUBANESWAR
: The National Assessment and Accreditation Council (NAAC) has completed assessment of Berhampur University and will send peer teams to Utkal University and other institutions to assess the performance of the colleges and universities. Keeping this in mind, the higher educational institutions are giving final touch to their preparations.
Performances of at least seven state public universities including premier Utkal University will be assessed by the NAAC team in the next few months. Rama Devi Women's University Bhubaneswar and GM University Sambalpur will take part in the NAAC assessment process for the first time as universities.
To retain their existing grade or improve it, these higher educational institutions have started working hard ahead of the NAAC team's visit for assessment. While the documentation part including self-study report (SSR) holds 70 percent, the visit holds 30 percent of the total marks.
The NAAC peer team will visit Utkal University by March this year, that's why the institution is preparing for that. "We have submitted our self-study report (SSR) and are expecting a visit by the NAAC peer team either by February end or in March. We are preparing for the visit," she added.
The Maharaja Sriram Chandra Bhanja Deo University at Baripada has submitted its SSR and expects a NAAC team visit in March. Santosh Kumar Tripathy, vice-chancellor of Fakir Mohan University Balasore, said they will submit the SSR in February.
GM University vice-chancellor N Nagaraju said they are preparing the SSR to submit before the NAAC for assessment. Rama Devi Women's University vice-chancellor Aparajita Chowdhury also said the same thing.
An official of the Odisha state higher education council said Ravenshaw University Cuttack and Shri Jagannath Sanskrit Vishvavidayalaya Puri are preparing their SSR to submit. Sambalpur University will also do this very soon.
NAAC accreditation holds an important place for an institution to get grants from university grants commission (UGC), financial aid and funds under the Rashtriya Uchchattar Shiksha Abhiyan (RUSA). It also shows the quality of an institution. To get a good grade in the NAAC assessment, the institutions should focus on some important parameters.
These are curricular aspects, teaching, learning and evaluation, research, consultancy and extensions, infrastructure and learning resources, student support and progression, governance, leadership and management along with institutional values and best practices.
Major challenges for these universities are student teacher ratio, curriculum revision, maintaining quality of self-financing courses, temporary teachers, steps for placement and career counselling, value added courses, research and intellectual property and basic governance.
What's your reaction?
0
Smile
0
Angry
0
LOL
0
Sad