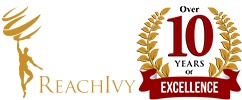 Top three MBA programs in the USA
MBA programs in the US are quite academically rigorous, which is one of the reasons why they are among the best in the world. An MBA from one of the top universities in the US opens several career doors for you and is highly regarded by many recruiters around the world. However, which program should you apply for? Here are a few top-tier MBA programs in the USA for you to check out!
1. Harvard University
Known as the birthplace of MBA, Harvard Business School offers a two-year, full-time MBA with a general management curriculum focused on real-world practice. The program employs case method courses, projects, and introspective exercises to provide a holistic learning experience. Given its rigorous learning schedule, it is regarded as one of the most difficult yet enriching MBA programs. It is one of the most highly regarded MBA programs globally.
2. The Booth School of Business
The Booth School of Business offers a full-time MBA program with a multidisciplinary approach to problem-solving. You will get an opportunity to explore global career opportunities and build a professional network. You may choose to pursue a full-time, part-time, or executive MBA program, which will definitely help you understand the core of the business world. This is one program you should definitely look into!
3. University of Pennsylvania
The Wharton School of the University of Pennsylvania offers full-time, executive, and joint MBA degree programs. Their MBA program will provide you a greater awareness of the global market, help you improve your communication skills, and expand your professional network.
Thus, these are only a few of the many universities in the USA that offer excellent MBA programs. It is imperative that you thoroughly review their curriculum and find a course that suits you the best. So, get started with your research and start your application process soon!
Are you planning to study abroad? Your support system is only one call away. Schedule a call with our advisor and start making your dream come true!
Get admitted to not only the right MBA program but the top one with ReachIvy's experts!
You can contact us, Reachivy.com, for further assistance or questions, and take advantage of our wide range of services for students in destinations such as Universities in the United Kingdom, studying in the United States, a study in Canada, a study in Singapore, and many other countries. Contact us today!
What's your reaction?
0
Smile
0
Angry
0
LOL
0
Sad