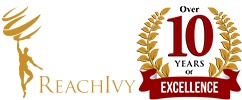 Think you don't have the right support? You don't need to give up on your dreams.
You will find enough motivational quotes online about chasing your dreams and never giving up. But when the optimism-fuelled motivation ebbs and you are seeking a support system, you may find that the only support you can rely on is your own. There is no need to dwell on that because at the end of the day, your dreams are your own. We have met many excellent students who had to work hard to convince their families about their study abroad dreams. And now, after working with us, they have their admits to their colleges of choice.
1) Taking responsibility:
While it is great to have a support system in your immediate circle, that is often the most they can do: offer support. Every ounce of work that goes toward making your dream come true has to be your own. Nobody can replace that. That is why we always stress the importance of networking. Knowing people in your field and building meaningful contacts to learn from and give back to. Your social life is often about your personal identity, whereas your network is about your professional one.
2) Mindset shift:
No, we are not talking about becoming a lone hermit committed to doing everything by themself. There is a fine line between support and dependence. To know where you stand, answer this one question: Whenever you hit an obstacle do you troubleshoot first or ask someone else for help? When it comes to your mindset, we are talking about building self-reliance and confidence. Build your skills and abilities to dip your toes in different avenues. When your loved ones see your achievements, they will automatically believe in your dreams as well because your actions will speak volumes.
3) Support comes from different places:
We have helped dozens of students achieve their study abroad dream because our passion is in supporting this zeal. Our founder and CEO, Vibha Kagzi was herself a bright-eyed student hoping to study at a top global university. However, she didn't have the best resources for guidance, and yet, she went on to do her MBA from Harvard. Returning to India, she made it her mission to ensure that no student gets a chance to complain about a lack of such support. With her own company, she has fulfilled her promise and continues to do so every day.
Are you planning to study abroad? Your support system is only one call away. Schedule a call with our advisor and get started on making your dream come true!
Get admitted to not only the right MBA program but the top one with ReachIvy's experts!
You can contact us, Reachivy.com, for further assistance or questions, and take advantage of our wide range of services for students in destinations such as Universities in the United Kingdom, studying in the United States, a study in Canada, a study in Singapore, and many other countries. Contact us today!
What's your reaction?
0
Smile
0
Angry
0
LOL
0
Sad