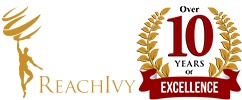 Scholarships For Indian Students To Study In Canada
Are you aspiring to study in Canada? Have you been planning to pursue your higher studies abroad but are doubtful because of financial constraints? Stress not! Read on ahead to know all about scholarships for Indian students to study in Canada.
Canada is a place with a sprawling number of educational institutions that offer sufficient scholarships and financial aid. As Canada boasts some of the best universities in the world. With a comparatively lower cost of education, favorable work prospects for international students, and a peaceful ambiance, it has become a coveted education destination. Students aspiring to get into the best universities in Canada have a number of things that they need to consider, one of the most crucial things being financial aid. Pursuing higher education in any foreign country requires a lot of investment and students usually opt for student or family loans, scholarships, and grants. However, many students are unaware of the numerous scholarships awarded not only by universities but also by other independent organizations. Here are some of the scholarship options for Indian students who wish to get into their dream universities in Canada,
1. The University of Calgary International Entrance Scholarship –
The University of Calgary offers an International Entrance Scholarship to international students who are entering the University of Calgary to pursue undergraduate studies with outstanding academic achievements.
2. University of British Columbia Scholarship for International Students –
The University of British Columbia offers scholarships to many aspiring Indian students through scholarships, grants, loans, and so on. These scholarships, it selects some of the brightest minds with extraordinary talent.
3. Lester B. Pearson International Scholarship –
Lester B. Pearson International Scholarship is awarded by the University of Toronto to international students, who showcase academic excellence and zeal to learn.
4. Canadian Commonwealth Scholarships –
This scholarship is awarded to students who wish to pursue their master's or Ph.D. in Canada and belong to commonwealth nations and are highly intellectual.
5. Ontario Graduate Scholarship –
This scholarship is offered to aspiring international students who have gained admission to the university of Ontario.
Similarly, there are universities like the University of Toronto, the University of British Columbia, the University of Alberta, and other independent as well as government organizations that provide scholarships to Indian students to study in Canada.
To avail of financial aid, students must spend a significant amount of time curating really great scholarship applications, their essays, statements of purpose and overall acing the final interview process. For more details about the scholarships, you can visit the official website of the university and get all the information you need.
REACH out to us to gain your scholarship to study in Canada!
Are you planning to study abroad? Your support system is only one call away. Schedule a call with our advisor and start making your dream come true!
Get admitted to not only the right MBA program but the top one with ReachIvy's experts!
You can contact us, Reachivy.com, for further assistance or questions, and take advantage of our wide range of services for students in destinations such as Universities in the United Kingdom, studying in the United States, a study in Canada, a study in Singapore, and many other countries. Contact us today!
What's your reaction?
0
Smile
0
Angry
0
LOL
0
Sad