'Pariksha Pe Charcha' has fostered an environment: Dr Jitendra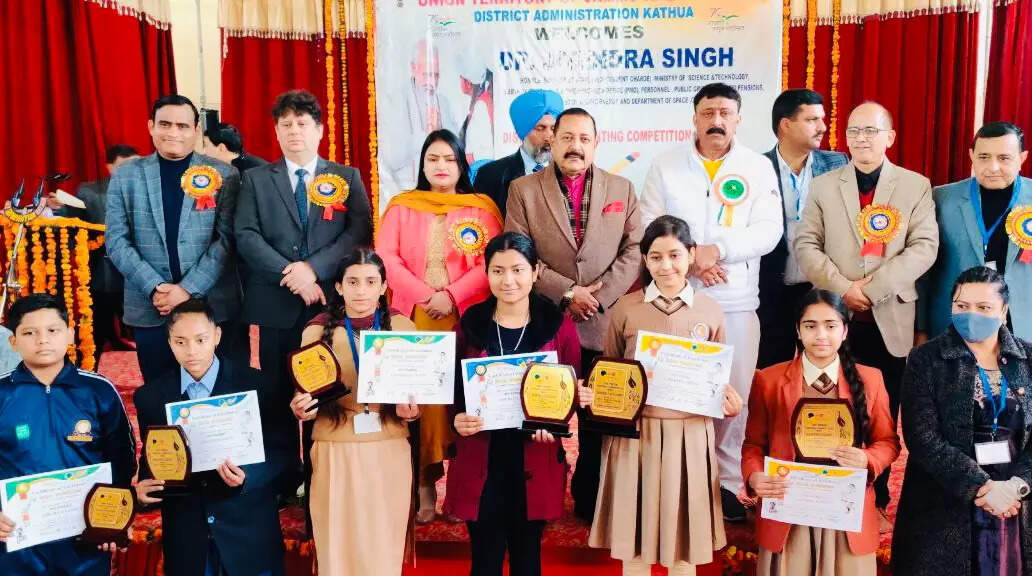 JAMMU
: 'Dropout' word, a stigma of the yesteryears will become obsolete after the full roll out of National Education Policy (NEP-2020), Union Minister of State (Independent Charge) , Dr
Jitendra Singh
today said, 'Pariksha Pe Charcha' is one of the corner stones, highly required for the 'Exam Warriors', never imagined by anyone for the last seventy years.
Dr Singh said this while addressing a district level painting competition organized under 'Pariksha Pe Charcha', 2023 by Department of Education, Kathua in Jammu and Kashmir.
Dr Jitendra Singh said, 'Pariksha Pe Charcha' is a movement driven by Prime Minister
Narendra Modi
's vision to bring together Students, Parents, Teachers and the Society on a single platform.
While addressing students at GDC Kathua, Dr Singh said, 'Pariksha Pe Charcha' has fostered an environment, where the unique individuality of each child is celebrated, encouraged and allowed to express itself fully.
"It is a part of a larger movement led by PM Narendra Modi to create a stress free environment for the students best described in his path breaking and best-selling book 'Exam Warriors', Dr Singh added.
"Teachers now have a larger role to play to build confidence among the students so that they will be best guided in the right direction," Dr Singh added.
Praising PM Narendra Modi as the brainchild behind NEP-2020, Dr Jitendra Singh said, the motto of NEP-2020 is equitable and inclusive education with many entry and exit points, assuring that no child should be denied access to quality education irrespective of the background.
The best part of NEP-2020 is that the 'dropout' word, a stigma of the yesteryears' is going to become obsolete, Dr Singh added.
He emphasized that the students present here today will be architects of India @2047 who will be energetic enough to lead India towards becoming 'Vishwa Guru' leaving behind every developed nation in the world.
What's your reaction?
0
Smile
0
Angry
0
LOL
0
Sad