It's Time To Bring Justice and Equity to Climate and Health
Despite Africa's relatively small contribution to global greenhouse gas emissions (3.8 percent), temperatures on the continent are rising at a rate of 1.5 times faster than the global average. The devastating consequences impact health, food availability, and livelihoods, leaving millions fighting for survival. For the Maasai community in Kenya, ravaging droughts lost hundreds of thousands of livestock—their only source of food and income. In contrast, 1.5 million people in the Sahel were forcibly displaced after one of the deadliest floods on record.
Droughts and floods are supercharging health crises. As a result, over 76 million people in the greater Horn of Africa and the Sahel are experiencing extreme hunger, and millions are close to famine, leaving them more vulnerable to infectious diseases and the complications of malnutrition.
Climate change is a top threat to health globally—its effects on food systems are just one manifestation. Whether as a result of drought or flooding, extreme hunger weakens any individual, particularly children, impairing their mental and physical development for life. Behind hunger, has come cholera, yellow fever, measles, and vaccine-derived polio outbreaks in over 12 countries.
These ongoing humanitarian healthcare crises are complex and multifaceted; conflict, under-investment in health care, and rising food prices exacerbate the challenges already caused by climate change. Many wealthier nations are largely responsible for the greenhouse gas emissions driving these climate impacts.
The Loss and Damage Fund, established at COP27, marked a significant milestone. It was the first time the global community formally acknowledged that countries least responsible for climate change suffer the worst effects. However, the fund mechanism is not yet operational, so resources will not be able to reach those suffering from the impacts of climate change today.
Communities in the greater Horn of Africa and the Sahel including the Maasai, are among the least responsible or prepared. There is a way to tackle this climate and health injustice. Strengthening climate-resilient, equitable health systems will help countries disproportionately affected withstand frequent and severe weather events and adapt to a significantly changing environment.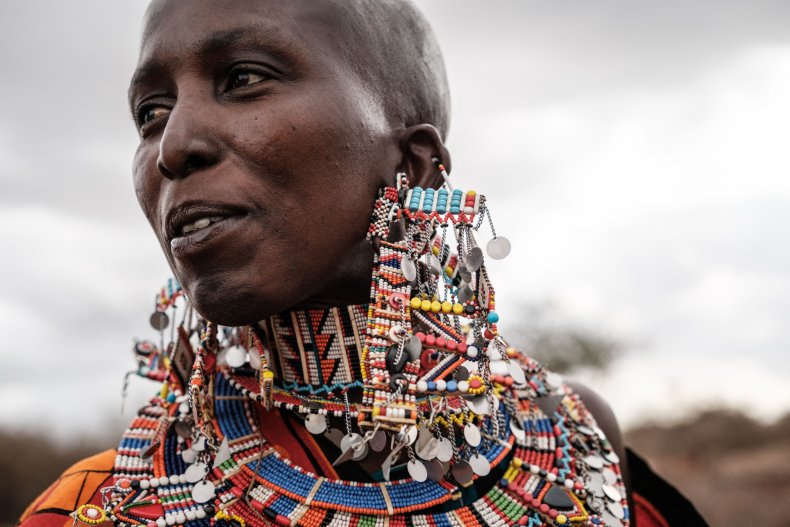 The World Health Organization (WHO) plays a vital role in responding to the ongoing crises in the greater Horn of Africa and the Sahel. As first health responders, WHO is working to provide essential health services, treatment for severe malnutrition, and support to countries to prevent, detect, and respond to outbreaks. But to tackle the speed at which local communities need assistance, more investment is necessary for WHO to be able to scale up health care in Africa. Surge funding for acute disasters and investing in durable, adaptive health care systems will help to ensure a better legacy for the people in these regions. So, they, too, can live fuller and healthier futures.
As leaders gather at the World Economic Forum (WEF) in Davos, it is vital to recognize the business industry's role in driving climate change. We call on business leaders to join us in taking decisive action to adapt to and mitigate its negative impacts. Investing in responses that help vulnerable communities protect themselves from the worst effects. It also involves transitioning to cleaner, more sustainable business models that eliminate practices that degrade human health.
The World Economic Forum's Global Risks Report 2022 identified climate action failure as the greatest risk over the next decade. Action is needed to support the millions of people in the greater Horn of Africa and Sahel who are suffering as a result of our collective inaction. Together, we can address these crises and ensure a more sustainable and equitable future for all. The business community must stand beyond corporate social responsibility (CSR) and environmental, social, and governance (ESG) credentials to reflect the gravity of the current situation. They must step up and prioritize health in their business and philanthropic efforts. Beyond investment, this is their time to help bring justice to health.
Anil Soni is the WHO Foundation CEO.
The views expressed in this article are the writer's own.
What's your reaction?
0
Smile
0
Angry
0
LOL
0
Sad