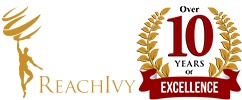 How should one prepare for their undergraduate interview ?
The college applications for the undergraduate courses are on their way and students will soon receive their application verdicts. Here are a few pointers to prepare you for your undergraduate interview process.
College applications can be quite overwhelming at times, as students hastily try to curate their perfect application. However, a crucial aspect of the college admissions process is the college admissions interview. Since this is the first time the college admissions committee is meeting you in person, it is crucial to make an excellent first impression. Your interview can either be online or in-person, depending on the location of the university; moreover, the interview can last up to 45 minutes to one hour. So how do you prepare for the interview? Here are a few pointers you should consider during the preparation process.
The most important pointer when preparing for any interview is being punctual. Always be on time, and if you are appearing for the interview online, make sure you have a secure internet connection. The next key aspect is to do your research. It is important that you review the course curriculum and jot down any doubts or queries you may have about it. Furthermore, ensure that you have a clear understanding of the basics in your field of study. Many college interviews focus on understanding whether you have a strong foundation of the course that you will be studying. Furthermore, it is crucial that you have a clear answer prepared for certain common interview questions such as: What are your future goals? How will this curriculum help you build your career? And why are you choosing to study this field? Prepare concise and well-articulated answers for these common questions and they will definitely help you during the process.
Lastly, do not forget to ask questions of your own. Remember, this is your chance to get a glimpse at the study and teaching culture of your college, so do not hesitate to ask questions. This shows the college admissions offices that you have done your research and are genuinely excited to study with them. Thus, there are a few crucial factors to consider when you start planning your college interview process!
Excited to get started? Use our free tools, today to help you build a resume, mock tests, and interviews, and the best of all get an in-depth, personalized analysis by our MBA profile auditor.
Get admitted to not only the right MBA program but the top one with ReachIvy's experts!
You can contact us, Reachivy.com, for further assistance or questions, and take advantage of our wide range of services for students in destinations such as Universities in the United Kingdom, studying in the United States, a study in Canada, a study in Singapore, and many other countries. Contact us today!
What's your reaction?
0
Smile
0
Angry
0
LOL
0
Sad