Friday, Oct. 22, 2021, San Diego Metro Magazine
Guest Commentary
The drive to widen the digital divide
By Larry Ortega | Special to CalMatters
Larry Ortega is founder of Community Union Inc., a nonprofit that trains consumers living in the digital divide, and a 35-year veteran of the technology sector
For almost 30 years, America's telecom companies have been receiving billions of dollars in rate increases and extra fees to finance the build-out of a national fiber optic network. Along the way, they discovered that such a network would hamper their opportunity to make a financial killing with wireless technology. So in 2010, they stopped upgrading phone customers with fiber optics, thus widening the digital divide and leaving millions of Americans unconnected.
This is not just another digital divide story about rural or inner-city residents who lack access to broadband services. This is a story about a skillfully thought-out, well-financed scheme that involves the American Legislative Exchange Council (ALEC), Koch Industries (the largest privately held company in the U.S.) and a gang of lobbyistsjoining forces to write legislation. 
This legislation would use the levers of state government to fast-track the deployment of an unregulated and a highly profitable wireless business. In state after state, the same political forces that are legislating away voting rights and increasing the power of corporations are pushing fast-track 5G legislation under the guise of fixing the digital divide.
The wireless industry claimed that rapid deployment of 5G technology will bring great new benefits to consumers, and just like that, almost every one of our California legislators were on board. What the industry purposefully omits is that fiber optics (wired) connections are 10,000 times faster than 5G, more secure, less expensive for the consumer and future-proof. 
PHOTO ILLUSTRATION via iStock
---
Water Authority prepares to activate
Water Shortage Contingency Plan
The San Diego County Water Authority is preparing to activate Level 1 – Voluntary Conservation of its Water Shortage Contingency Plan in support of Gov. Gavin Newsom's efforts to sustain California after two record-dry years. The agency's 36-member Board of Directors will decide at its formal monthly meeting on Oct. 28 whether to activate the drought response plan, following a recommendation by staff. 
While the San Diego region continues to have long-term water resilience and reliable water supplies due to decades of conservation efforts and ratepayer investments, Water Authority General Manager Sandra L. Kerl said it's critical to advance statewide efforts to combat drought.  The Water Authority's Water Shortage Contingency Plan is designed for situations in which the agency's supplies have been reduced. Previous versions of the plan have been activated twice before – once in 2007 and again in 2014. While the region isn't currently facing supply reductions, Kerl said the recommendation to go to Level 1 sends a signal that voluntary conservation efforts are necessary, and it gives local retail water agencies flexibility to address local conditions.
---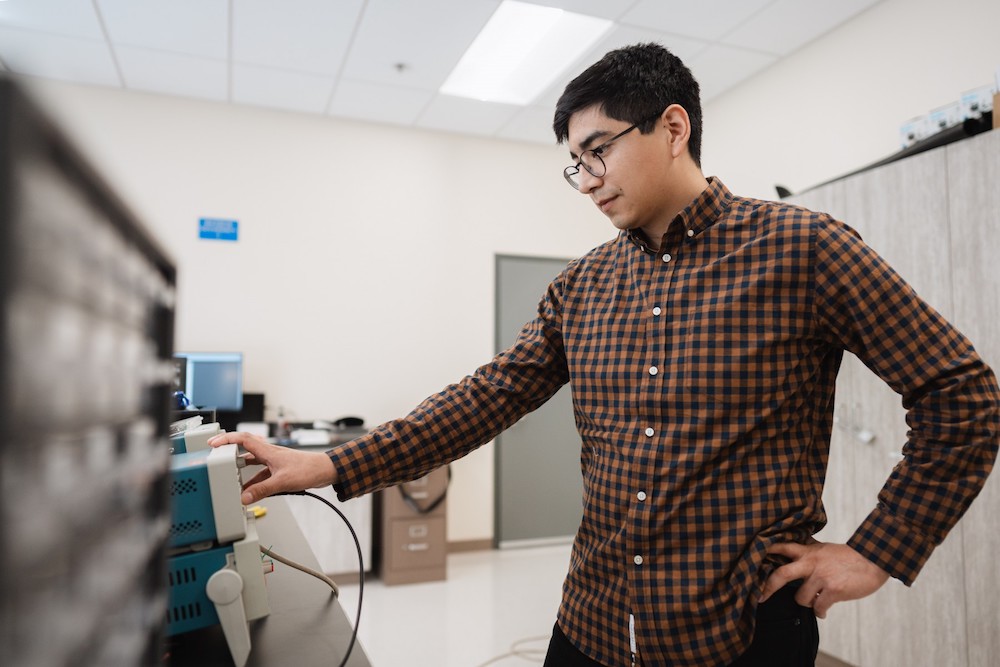 Remote lab work designed for pandemic
becomes regular part of college program
Marco Jacome had been working at Cal State San Marcos for a few months when he finally got to move into the recently completed Viasat Engineering Pavilion in December 2019. An instructional support technician for the engineering program, Jacome was able to set up all of his equipment and have the new space ready for students returning to campus for the spring 2020 semester.
Jacome was in the new space for less than four months when the pandemic hit. And it wasn't long before he was moving all of his equipment back out to make way for a county-operated COVID-19 testing center at the Viasat Engineering Pavilion.
But Jacome stayed busy during that time, and one of the projects he assisted with to help students work remotely proved so successful that it is becoming a staple of the electrical engineering program even as students return to campus.
---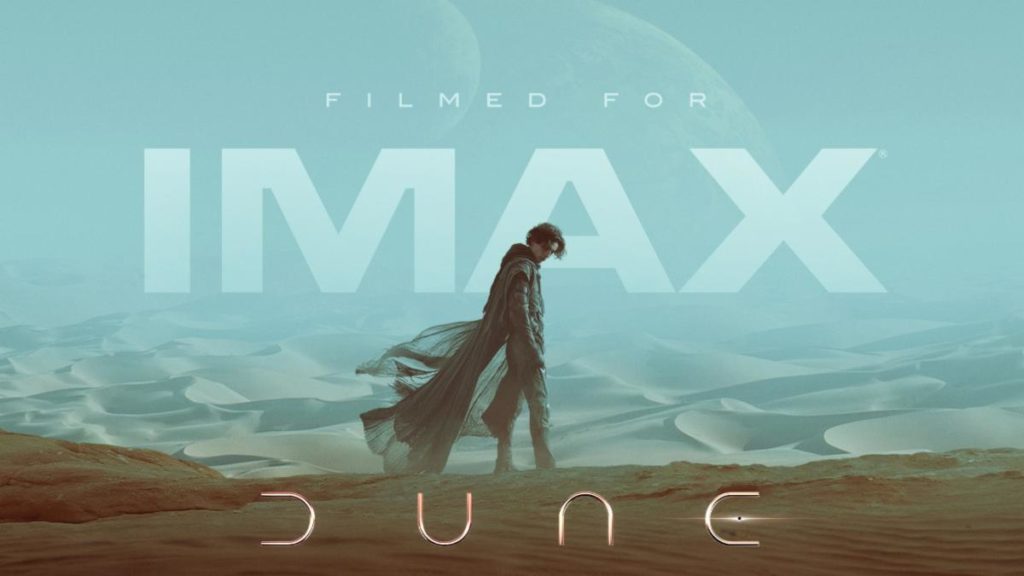 See 'Dune' in the Dome
Don't miss your chance to see "Dune" in the Heikoff Giant Dome Theater at the Fleet Science Center in Balboa Park. An immersive experience in Southern California's only IMAX dome theater.
"Dune" tells the story of Paul Atreides, a brilliant and gifted young man borm into a great destiny beyond his understanding, who must travel to the most dangerous planet in the universe to ensure the future of his family and his people. As malevolent forces explode into conflict over the planet's exclusive supply of the most precious resource in existence, only those who can conquer their own fear will survive.
Tickets for "Dune" are now available for purchase.
---
Palomar Health named one of America's
best for orthopedic surgery
Palomar Medical Center Escondido is one of America's 100 Best Hospitals for Orthopedic Surgery, Joint Replacement, and Spine Surgery, according to new research released by Healthgrades, a resource that connects consumers, physicians and health systems. Every year, Healthgrades evaluates hospital performance at nearly 4,500 hospitals nationwide for 31 of the most common inpatient procedures and conditions.
The hospitals that have achieved the Healthgrades America's 100 Best Hospitals for Orthopedic Surgery have demonstrated exceptional quality of care.
Named by Newsweek as one of the World's Best Hospitals in 2021, Palomar Health is anchored by two medical center campuses which provide an array of acute care services, obstetrics, rehabilitation, behavioral health, pediatrics and neonatal intensive care.
---
Two Roots Brewing Co. continues international
expansion into European beer market
Two Roots Brewing Co. , which operates breweries in San Diego and Auburn Hills, MI.
announced the expanded global reach of its award-winning, ultra-premium non-alcoholic craft beer into the European market. Following their recent success in South Korea and securing international acclaim and recognition at prestigious beer competitions, Two Roots' beers will soon be available in select European markets.
BEE Beverage Consulting & Services B.V., an American/Dutch beverage import company, has begun taking orders for Two Roots Brewing Co.'s core styles, Enough Said Helles, Straight Drank IPA, and New West IPA. Products are expected to be available on shelves to consumers in late 2021 and are available now online in the U.K. with DryDrinker.com and the Netherlands with ondernulpuntvijf.com.
---
Ando raises $6 million seed round
Sustainable Banking service Ando announces a seed funding round of $6 million, led by TTV Capital and including investments from HOF Capital, Kinetic Ventures and NNS Group. Ando is a consumer- and planet-friendly alternative to traditional banking. So far this year, more than 30,000 Ando customers have helped fund sustainable loans across three-quarters of the United States.
Big banks use customers' deposits to fund fossil fuels and other carbon-intensive industries: Over the last five years, the world's 60 largest banks have invested more than $3.8 trillion of their customers' money into the fossil fuel industry. Ando, on the other hand, is revolutionizing personal finance by investing customer deposits in carbon-reducing projects that fight climate change, and by providing complete transparency into where it invests customers' money.
---
Illumina to host inaugural ESG investor event Nov. 16
Illumina Inc. announced that it will host its first Environment, Social and Corporate Governance-focused investor event at 11 a.m. on Tuesday, Nov. 16. 
Francis deSouza, president and chief executive officer, Sam Samad, chief financial officer, and Sharon Vidal, global lead, corporate social responsibility, will be joined by Maggie Lake, journalist and ESG communication specialist, for a presentation and fireside chat for investors, analysts, and other interested parties regarding Illumina's ESG strategy and action plans.  
Interested parties may register for the event in advance through the Investor Info section of Illumina's website under the "company" at www.illumina.com. 
---
Zerigo Health raises $43 million in Series B funding
Zerigo Health, which makes a product for treating chronic skin conditions, announced a $43 million Series B investment led by 7wireVentures, joined by General Catalyst, Dragoneer, Cigna Ventures, Leverage Health Solutions, and Leaps by Bayer.
The round also included participation by existing investors including SV Health Investors, H.I.G. Capital, and Bluestem Capital. This round will allow Zerigo Health to respond to the increasing demand for its innovative connected chronic skin condition solution for the over 40 million Americans living with psoriasis, vitiligo, and eczema.
Glen Tullman, managing partner of 7wireVentures, former founder and CEO of Livongo, and chief executive officer of Transcarent, will join as executive chairman of the company's board of directors.
What's your reaction?
0
Smile
0
Angry
0
LOL
0
Sad