Dhaka Club distributes warm clothes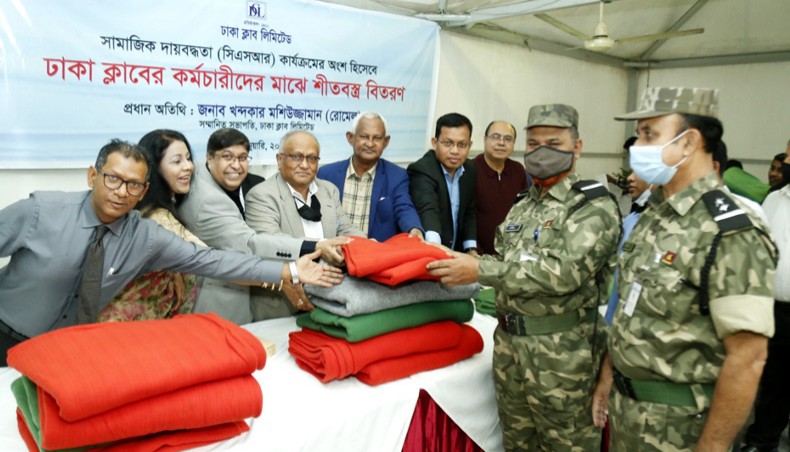 As a part of Dhaka Club Limited's corporate social responsibility, warm clothes were distributed among the employees of the club on the premises of Dhaka Club on Monday.
The programme was organised under the direction of Dhaka Club president Khandaker Mashiuzzaman (Romel) and director-in-charge CSR Md Rezaul Karim, said a press release.
The Dhaka Club president, director-in-charge of CSR, members of the board of directors and other members, additional secretary, president and secretary of Dhaka Club Employee's Union and officers and employees were present in the winter clothing distribution ceremony.
What's your reaction?
0
Smile
0
Angry
0
LOL
0
Sad