Chhattisgarh university awarded PURSE project costing Rs 10 crore, the highest by any Central India varsity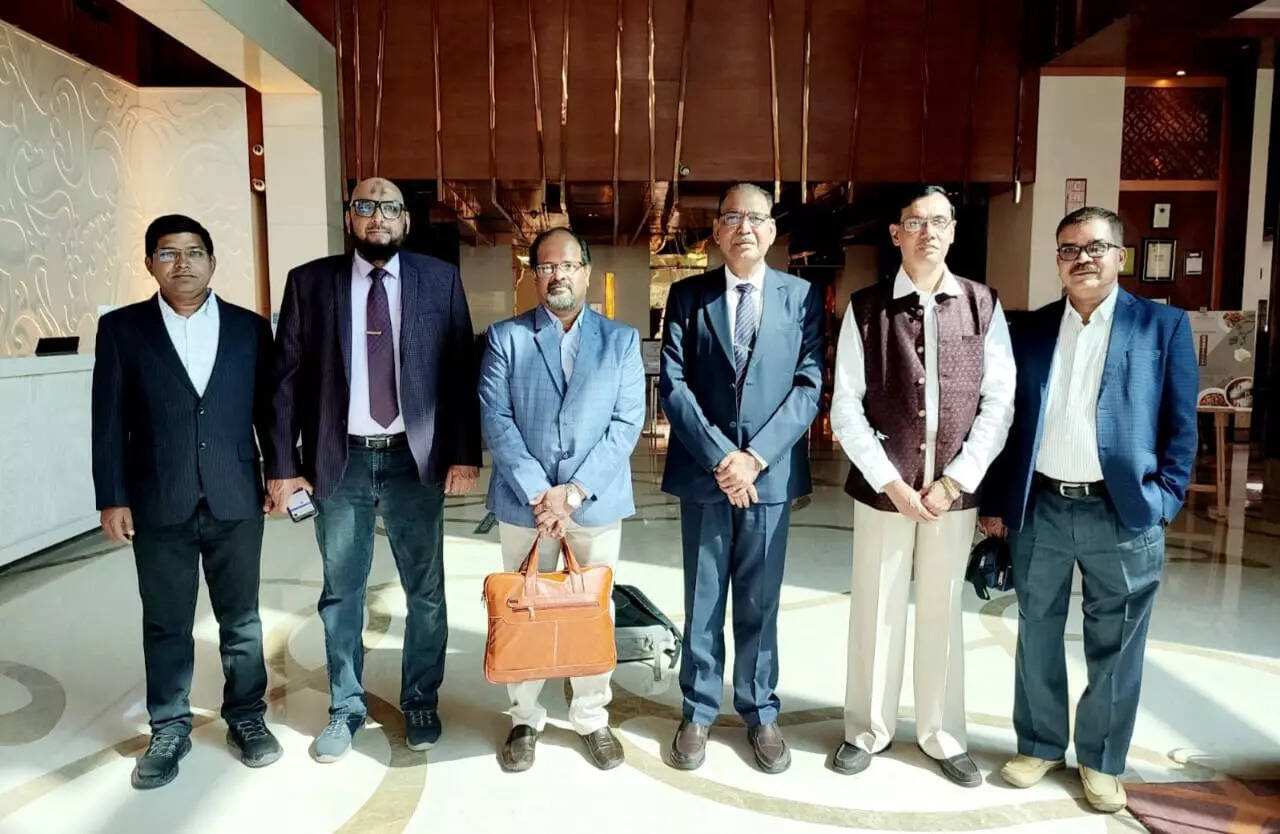 Raipur: Pt Ravishankar Shukla University (PRSU), one of the oldest state-run universities of Central India situated at Chhattisgarh's capital Raipur, has been awarded PURSE (Promotion of University Research and Science Excellence) Project costing Rs 10 crore, the highest by any university in Central India, for a period of four years.
"Our university has created history in Central India by receiving this so far costliest project which will help promote research in the university. We will also be able to continue our research work under the project and get our work patented," PRSU vice-chancellor Professor K L Verma told TOI on Monday.
The PRSU qualified for the project through an effective presentation. The subject of the research will be Integrative Approach towards Developing Sensing, Measurement Devices and Mitigation Methods for Environmental Pollutants for Potential Impact on Health and Climate Change.
"We will work as a team to make the project successful. The Department of Physics, Chemistry, Mathematics and Life Sciences will work together on the project," said the vice-chancellor.
Rs 7 crore will be spent on the purchase of advanced equipment, he said. This project has come as recognition of PRSU's high-level research work, he said.
Project coordinator School of Studies in Chemistry Professor Manas Kanti Deb, Professor Shams Parvez and Physics Department's Professor Durga Prasad Bisen said that this project is awarded for strengthening the basic structure of universities and educational institutes and to promote emerging research and development activities.
Six months of hard work by the university's science department staff has yielded results. Those who worked hard in preparing the proposal for the project are Professor Shams Parvez, Professor Durga Prasad Bisen, Professor Kallol Ghosh, Professor Namita Brahmo, Professor Manish Rai, Professor Kamlesh Shrivas, Dr Manmohan Lal Satnami, Dr Indrapal Karbhal, Dr Govind Sahu, and research scholars Dr Damsingh Kurre and Dr Madhuri Verma.
The key points of the project are addressing current regional problems related to the environment, health and energy for sustainable development such as identification of thermal, optical and atmospheric sources in the Raipur-Durg -Bhilai region, source emission estimation, source apportionment, approved environmental recesses in the Raipur-Durg-Bhilai area to address the health risk assessment and major sources of emissions etc.
Design and development of low-cost and user-friendly sensing and measurement devices for environmental pollutants (metal ions and anions, VOCs, CO, SO2 and NO/NO2, and bioaerosols, approved pesticides, insecticides) sensing and measurement devices that can potentially engineer and cause adverse effects on health and bio-ecosystem using functional nanocomposite materials are the other features of the project.
What's your reaction?
0
Smile
0
Angry
0
LOL
0
Sad