Anglo-Indians aks AP government for teacher posts in govt English medium schools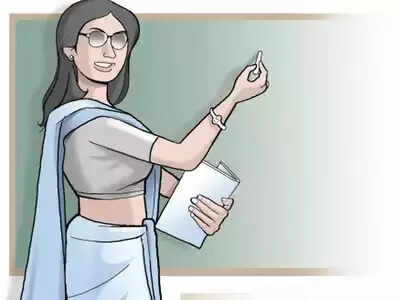 Visakhapatnam: The Anglo-Indian Community Association (AICA) in Andhra Pradesh has urged the state government through Visakha South MLA Vasupalli Ganesh Kumar to appoint Anglo Indian Teachers in the government schools as the AP government has decided to introduce English Medium schools in the state.
Recently, Secretary of AICA-AP June Gallyot R submitted a representation to Vasupalli Ganesh Kumar, MLA of Visakha South Constituency, where a large number of Anglo Indians have been residing in Vizag city for the past few decades.
June Gallyot R mentioned that their community made remarkable contributions in the fields of education, music, sports, and healthcare. Teaching has been the main profession of the Anglo Indians so that they can easily teach the children in English medium and the teachers may also utilize the services of the Anglo Indian teachers for the skill development department.
The AICA also urged the government to issue housing schemes to the Anglo Indians community residing in Vizag, Vijayawada, Kakinada, Rajahmundry, Guntakal, Gooty and Guntur in the state and requested for sanction of community halls for their community in various cities and towns in the state which can be utilized as day care centres by the community and for spoken English classes, they mentioned.
We have been requesting for inclusion of Anglo-Indians in the Christian Minority Finance Corporations and the Anglo-Indians to be classified as minorities. We also urged for nomination of Anglo-Indians in corporations and Commissions as representatives from the community and requested for the nominated post of MLC from the Anglo-Indian community, said President of AICA-AP Edward Lazaro and the secretary June Gallyot.
What's your reaction?
0
Smile
0
Angry
0
LOL
0
Sad