6 Ways Digital Marketing is Shaping Sports Industry in India
Introduction
3.8 million. That's the number of people around the world that use social media daily. Furthermore, there are over 5.1 billion mobile phone users across the globe now.
Fascinating, isn't it? But what does this mean for the sports scenario in India?
It means that the ability to reach a targeted market is now easier than ever. 
One of the main reasons for India's phenomenal growth in sports is the success of the Indian Premier League (IPL), ICC Cricket World Cup, Pro Kabaddi, and other tournaments. And digital marketing tools offer teams, clubs, and players a chance to connect and engage seamlessly with their fans at all times, making it one of the leading marketing strategies.
Businesses are now more interested in advertising their brands around sports because of their popularity. Marketers are leveraging digital marketing strategies in the sports industry. With over 624 million Internet users in India, digital marketing in the sports world has a bright future. 
6 Ways Digital Marketing Is Influencing the Sports Industry
1) Focus on engaging Sports Fans
Data (by MBA-ESG) says that about 85% of sports enthusiasts keep using social platforms while watching TV, and about 60% use these platforms even while watching a game at the stadium. This audience behavior has offered the companies an option to create innovative ways to engage sports lovers.
Brands are now promoting themselves on social media websites such as Twitter and Facebook. For example, during matches or sports events brands come up with polls so that fans can also present their point of view on the best players. With the help of regular updates, competitions, promos, and social media content, they have reduced the gap between an ardent sports lover and his wish to watch a game live that he could not afford because of financial or location constraints.
Audience engagement generates a lot of traffic on sites used for promotions, and this is how sports marketing through social media works.
2) Blogging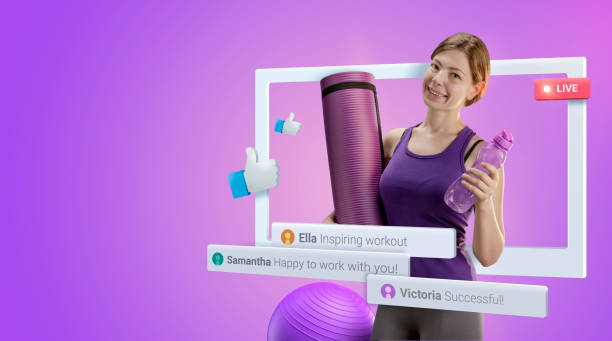 It is an excellent way by which players, teams, and clubs can interact with their informal side by encouraging supporters to engage with them. Blogging can be used as a medium to convert visitors into new customers. Many fandom pages share the tournament information and match synopsis. For example, the IPL fandom posts all relevant information about the event. It also helps in gathering online coverage and promotion of the brand. 
Similarly, bloggers/vloggers who follow sports post the latest events or news of their favorite teams or players amongst their followers and increase audience engagement. Independent bloggers have a significant voice in the sports world if they provide high-quality and consistent content. 
3) Search Engine Optimization (SEO)
Sports companies can achieve long-term success through search engine optimization services. SEO entails techniques that assist in the visibility of your website, allowing it to appear as a top search result. The aim is to beat the competition by ranking better for the most popular industry-specific keywords.
This marketing strategy can be quite advantageous for sports companies seeking a new target market. SEO services involve keyword research and strategic content creation. For this, websites need to have a strong presence on social media. Sports companies can garner more digital attention through Google AdWords advertising, affiliate marketing, or Pay Per Click (PPC) campaigns.
Producing regular, well-written, and entertaining content is also an essential aspect of SEO in the sports industry. Fresh content, stories, and blogs will not only pique the interest of your target audience, but they will also signal Google that your content is still relevant. 
4) Live Feed 
Most fans are glued to their smartphones while watching the game, and this is an ideal time to connect with your audience by creating engaging and real-time content in line with the live game. 
Big companies like Google use this idea. They display team lineups, live scores, tables, and match results on the search results page for the sports audience. 
Brands can also use interesting commentary around the live events for effective fan engagement. Such content also has a high shareability quotient and thus is better placed to go viral.
5) Content and Video Marketing on Apps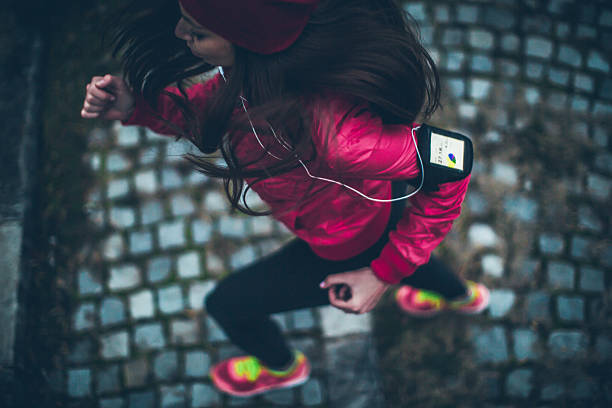 Media like short clips, memes, and GIFs help improve marketing efforts. They attract more followers, boost interaction and engagement with every post. 
One of the most successful examples of how digital marketing is influencing the sports industry is Nike. By downloading the Nike app, users find themselves in a perfectly immersive universe where they can choose their workouts and set goals and results.
The user receives training videos and offers tailored to them daily as a result of the tracking services. The apps also include inspirational and instructional information to provide users with the best recommendations on how to work out and what to eat. Their ultimate goal is to keep the user on the app for as long as possible. 
6) Trigger Marketing
IPL continues to be a flagship for brands to generate results and provides an opportunity to reach out to a diverse audience.
It consists of sending notifications or showing ads at a specific moment, in answer to a specific event. Reaching out to the audience at the perfect moment increases the likelihood of conversion. 
Brands advertise their products during key events such as goals, free kicks, yellow cards, boundaries, wickets, and so on. This increases audience engagement during those key moments with ads connecting the moment with the message. This creates a long-lasting image in the consumer, allowing your brand to remain top-of-mind and enhance brand recall.
Some Tips to Grow and create Engagement using Digital Marketing
One of the most effective ways to reach online customers and followers is through digital marketing. Following a well-thought-out digital marketing plan is essential for businesses to increase their revenue. It is more important than ever to build an online presence to engage today's consumers.
Tips to build a dedicated digital audience is listed below –
Develop a strong online presence. 
Write an interesting weekly blog. 
Use SEO to your advantage.  
Observe and learn from your competitors.
Provide actionable content to encourage the audience to click on 'Read more' or get your free brochure/mobile app.
Organize contests and invite users to join using user-generated content. 
Make use of hashtags on posts for better reach.
Most of all, publish amazing, unique content and learn about your audience's needs and preferences. If you provide consumers with products or services that satisfy them, your digital marketing efforts will take off quickly.
Wrapping up
Social networks have transformed the way sports news or games are reported. Popular sporting media channels like ESPN, Sony, Star Sports, etc., share their content with the audience regularly throughout the day by using these platforms. Can you think of any such sports campaign? Comment below and let us know.
If you're looking forward to developing your brand, reaching your audience, or wanting to incorporate trends in your campaigns, check out PG Program in Strategic Digital Marketing offered in collaboration with Great Lakes Executive Learning. Get a chance to learn from the best-in-class professors and apply your learning in solving practical problems in capstone projects. If you want to know more about the course, click on the link above. 
What's your reaction?
0
Smile
0
Angry
0
LOL
0
Sad