India, a burgeoning economic powerhouse, stands as a leading player in the global cement manufacturing industry. With rapid urbanization, infrastructural development, and a growing population, the demand for cement in the country has soared significantly. As we approach the year 2024, it becomes imperative to identify the top players in this critical sector that shape India's infrastructure landscape.
The cement manufacturing sector in India has witnessed remarkable growth over the years, transforming into a highly competitive domain, where companies strive for excellence and innovation. The quest for finding the best manufacturing companies in India necessitates a thorough analysis of various factors, including production capacity, quality of products, technology adoption, sustainability initiatives, market presence, and customer satisfaction.
In this comprehensive review, we aim to delve into the crux of India's manufacturing industry and present the top 10 companies that have earned a place at the zenith of this dynamic sector.
These companies have showcased their mettle in consistently delivering top-notch products that cater to diverse construction needs.
Our evaluation criteria encompass an intricate assessment of production processes, adherence to environmental standards, investment in research and development, financial performance, and their contributions towards sustainable practices. It is vital to gauge how these companies have embraced technology and innovation to optimize their operations while minimizing their environmental footprint.
As we anticipate the year 2024, this analysis will provide valuable insight into the current standing of these companies and their potential trajectory. The  manufacturing landscape is ever-evolving, with mergers, acquisitions, and new entrants continuously shaping the market dynamics. By recognizing the top 10 companies in this domain, we aim to assist stakeholders, investors, and consumers in making informed decisions based on credible information and industry trends.
In the subsequent sections, we will showcase the achievements and strengths of each of the top 10 cement manufacturing companies in India, as well as their vision for the future.
Join us in this journey to discover the leading forces behind India's industry, which will undoubtedly play a pivotal role in building the nation's foundation and progress in the years ahead.
UltraTech Cement Limited is a manufacturing firm in India that is well-known for producing high-quality products and providing creative solutions. UltraTech has a significant position in the business and has established itself as a pioneer in sustainable and environmentally friendly manufacturing.
The firm has cutting-edge production facilities and cutting-edge technology, allowing it to offer a varied variety of cement products for specific building demands. UltraTech offers a varied spectrum of cements ranging from Ordinary Portland Cement (OPC) to Portland Pozzolana Cement (PPC) and speciality cements such as White Cement.
UltraTech's dedication to sustainability is one of its key assets. It prioritizes environmental responsibility, working hard to decrease its carbon impact and protect natural resources. UltraTech is a pioneer in environmentally responsible cement manufacturing, with an emphasis on waste heat recovery technology and energy-efficient techniques.
In addition to its exceptional manufacturing skills, UltraTech maintains a strong emphasis on research and development. Its devoted R&D centers work tirelessly to produce revolutionary solutions, ensuring that it stays at the forefront of industry technical breakthroughs.
Customer satisfaction is key to UltraTech's concept. The firm has gained the confidence of millions of consumers by offering unrivaled product quality, on-time delivery, and exceptional customer service, making it the chosen option for diverse construction projects.
UltraTech Limited is a prominent player in the business, setting new standards for excellence and reinventing the way cement is created, thanks to its visionary leadership, cutting-edge facilities, sustainability focus, and dedication to customer satisfaction.
ACC Limited, one of India's oldest and most esteemed manufacturers, has been at the forefront of production for over eight decades. The company's rich heritage, coupled with a relentless pursuit of excellence, has cemented its position as a trusted brand in the construction sector.
ACC's manufacturing plants are strategically located across India, ensuring a wide distribution network and prompt delivery to its customers. The company takes pride in its diverse portfolio of products, catering to a broad spectrum of construction needs. From its flagship product, ACC OPC 53 Grade Cement, to innovative offerings like ACC Gold Water Shield Cement, ACC remains committed to delivering superior quality products.
In line with its commitment to sustainability, ACC Limited integrates environmentally friendly practices throughout its operations. The company adheres to the highest standards of energy efficiency, waste management, and emission control, contributing to a greener and cleaner environment.
ACC's focus on research and development plays a pivotal role in maintaining its market leadership. Its state-of-the-art R&D centers collaborate with industry experts to develop formulations that offer enhanced durability, strength, and eco-friendliness.
Customer-centricity is deeply ingrained in ACC's corporate culture. The company strives to understand the unique requirements of each customer and offers tailor-made solutions to meet their construction challenges effectively. This customer-first approach has earned ACC a loyal customer base, comprising individuals, builders, and infrastructural projects alike.
Through its unwavering commitment to innovation, sustainability, and customer satisfaction, ACC Limited continues to leave an indelible mark on the industry. As India's foremost manufacturer, ACC sets the standard for quality and reliability in production.
Ambuja Limited, a subsidiary of the global giant LafargeHolcim, is a leading player in India's cement manufacturing sector. With a focus on sustainable practices and customer-centricity, Ambuja has earned a reputation for delivering top-notch  products across the country.
Ambuja's plants are equipped with advanced technologies, enabling it to produce a wide array of variants tailored to meet diverse construction needs. From Ambuja Plus Roof Special for enhanced protection against water seepage to Ambuja Cool Walls designed to reduce indoor heat, the company consistently introduces innovative solutions.
The company's dedication to sustainability is evident in its initiatives to reduce carbon emissions, optimize energy consumption, and promote eco-friendly manufacturing processes. By leveraging alternative fuels and raw materials, Ambuja strives to minimize its environmental impact and foster a greener future.
Research and development form a crucial part of Ambuja's growth strategy. Its specialized R&D centers continuously explore novel approaches to enhance quality and durability, staying ahead in the competitive market.
Ambuja's success can be attributed to its unwavering commitment to customer satisfaction. The company maintains a robust distribution network, ensuring timely delivery to customers across urban and rural areas. Its focus on quality control at every stage of production ensures that customers receive products of the highest standards.
As a responsible corporate citizen, Ambuja actively engages in various community development initiatives, supporting education, healthcare, and livelihood enhancement programs. Through its sustainable practices, innovative offerings, and community-centric approach, Ambuja Limited continues to be a driving force in the Indian industry, contributing to the nation's infrastructure growth while preserving the environment.
JK Cement Limited is a leading player in the manufacturing industry, known for its unwavering commitment to quality and innovation. With a rich legacy of over four decades, JK Cement has established itself as a trusted brand in the construction sector.
The company takes pride in its state-of-the-art plants that employ cutting-edge technology to produce a diverse range of high-quality products. From Ordinary Portland Cement (OPC) to Portland Pozzolana Cement (PPC) and White Cement, JK  caters to the diverse needs of its customers.
What sets JK apart is its relentless focus on sustainability and environmental responsibility. The company incorporates eco-friendly practices at every stage of the manufacturing process, ensuring a minimal carbon footprint and efficient use of resources. This dedication to sustainability has earned JK numerous accolades and certifications, making it a preferred choice among eco-conscious consumers.
Moreover, JK's commitment to customer satisfaction is unparalleled. The company provides excellent after-sales support, timely delivery, and extensive technical assistance to its clients. Architects, engineers, and contractors trust JK for their projects due to the consistent quality and reliability of its products.
In conclusion, JK Limited stands as a stalwart in the industry, admired for its top-notch products, eco-friendly initiatives, and customer-centric approach. Whether it's constructing iconic structures or building dream homes, JK continues to be a frontrunner in delivering excellence.
Ramco Cements Limited, a name synonymous with quality and durability, has emerged as a powerhouse in the manufacturing domain. With a strong presence in South India and a growing national and international footprint, Ramco has earned a commendable reputation in the construction sector.
The company's manufacturing plants are equipped with advanced technology that ensures the production of superior-grade cement, renowned for its strength and resilience. Ramco offers an extensive range of products, including Portland cement, blended cement, and specialized solutions for specific construction requirements.
Ramco takes pride in its unwavering commitment to innovation and research. The company continually invests in upgrading its facilities and processes to deliver products at the forefront of technological advancements. This dedication to innovation has enabled Ramco to cater to evolving customer needs effectively.
Apart from its cement offerings, Ramco also stands out for its focus on sustainability. The company adheres to eco-friendly practices and prioritizes waste reduction and conservation of resources. These green initiatives have earned Ramco recognition as an environmentally responsible player in the industry.
Ramco's customer-centric approach is another key aspect of its success. The company emphasizes transparent communication, timely deliveries, and personalized technical support to ensure maximum customer satisfaction. Architects, engineers, and builders trust Ramco for delivering quality products that endure the test of time.
In summary, Ramco Limited has established itself as a force to be reckoned with in the manufacturing realm. With a blend of cutting-edge technology, eco-consciousness, and customer-oriented services, the company continues to elevate the standards of the construction industry.
Binani Cements Limited, a prominent name in the manufacturing sector, boasts a rich heritage of delivering top-quality products to its diverse clientele. With a strong presence in India and several international markets, Binani has garnered a reputation for reliability and excellence.
The company's plants are equipped with advanced machinery and adhere to stringent quality control measures, ensuring the production of cement that meets international standards. Binani offers a wide range of solutions, including Ordinary Portland Cement (OPC) and Pozzolana Portland Cement (PPC), catering to various construction needs.
Binani Cements prides itself on its customer-centric approach and emphasizes strong business ethics. The company's commitment to transparency, fair trade practices, and prompt customer support has earned it the trust of architects, engineers, and construction professionals alike.
Sustainability lies at the core of Binani Cements' operations. The company takes significant steps to reduce its environmental impact through responsible waste management, energy-efficient processes, and conservation of natural resources. This dedication to sustainability has positioned Binani as a responsible player in the  industry.
Beyond its business success, Binani is also recognized for its social initiatives and community development programs. The company actively contributes to the welfare of the communities in which it operates, making a positive impact on society.
In conclusion, Binani Cements Limited stands as a reliable and responsible  manufacturer, excelling in product quality, customer service, and sustainable practices. With a vision for growth and a commitment to ethical principles, Binani continues to shape the construction landscape and be an industry leader.
Click here to read more about the top 10 best cement companies in India in 2023.
Birla Corp. Limited stands as a pioneer in the Indian industry, commanding an esteemed position as one of the largest producers in the country. With an unwavering commitment to quality, innovation, and sustainable practices, Birla Corp. has redefined the cement-making landscape.
Since its inception, the company has consistently pushed the boundaries of technology to deliver high-grade products that meet diverse construction needs. It's state-of-the-art manufacturing facilities and expert team ensure that Birla Corp. remains at the forefront of cutting-edge production.
From ordinary Portland cement (OPC) to blended and ready-mix concrete, Birla Corp. boasts a comprehensive product portfolio that caters to a wide range of construction projects, be it infrastructure, residential, or commercial ventures.
With a customer-centric approach, Birla Corp. fosters enduring relationships with clients, offering them unparalleled support and customized solutions. The company's commitment to sustainability is commendable, exemplified through eco-friendly manufacturing processes and responsible mining practices.
Dalmia Bharat Limited is a name synonymous with excellence and empowerment in the Indian industry. As a renowned player, the company has carved a niche for itself by fostering innovation, nurturing talent, and driving positive change in the cement-making domain.
At the heart of Dalmia Bharat's success lies its unyielding focus on customer satisfaction. The company prides itself on delivering top-notch products tailored to meet specific project requirements, ensuring durability and strength in every construction endeavor.
Dalmia Bharat's product line, encompassing a variety of grades and specialty formulations, continues to find widespread application in landmark projects across the nation. With a robust distribution network, the company extends its support to every corner of India, empowering dreams and building a sustainable future.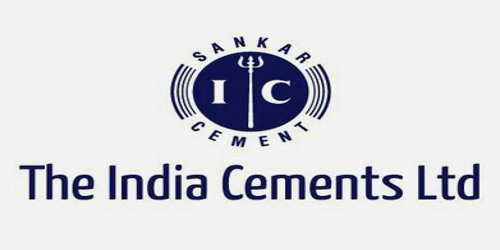 India Cements Limited has played a pivotal role in shaping the infrastructure landscape of India, emerging as a prominent player in the cement manufacturing domain. With over seven decades of expertise, the company has consistently delivered excellence in cement production and distribution.
Committed to innovation, India Cements Limited continually invests in advanced technologies and research, ensuring its products align with global quality standards. From foundation-grade cement to specialized variants for specific applications, the company caters to diverse construction needs.
India Cements Limited's extensive distribution network ensures timely delivery and easy accessibility of its products to customers across the nation. Additionally, the company's unwavering commitment to environmental sustainability reflects in its eco-friendly manufacturing processes and responsible waste management practices.
Heidelberg Cement India Limited is a name synonymous with sustainable practices and responsible manufacturing. As a subsidiary of the renowned Heidelberg Cement Group, the company upholds the highest standards of quality and environmental stewardship in the cement-making industry.
With a diverse product range that includes Portland cement, Portland pozzolana cement (PPC), and ready-mix concrete, Heidelberg India caters to an array of construction projects, fostering durability and strength in every structure built with its products.
At the core of its operations lies a strong emphasis on corporate social responsibility, as the company actively engages in community development and environmental conservation initiatives. Heidelberg India's state-of-the-art manufacturing facilities adhere to the strictest sustainability standards, further solidifying its reputation as a leader in green cement production.
In conclusion, these prominent players in the Indian industry stand as beacons of excellence, driving innovation, and sustainability. Their unwavering dedication to quality, customer satisfaction, and responsible manufacturing their position as trailblazers in the realm of cement-making, contributing significantly to India's growth and development.
Growth Forecast Of Industry
Infrastructure Development: Government initiatives in infrastructure development, including highways, airports, and housing, are strong growth drivers.
Urbanization: Rapid urbanization in India contributes to the demand for new residential and commercial buildings.
Economic Growth: The rate of economic growth in the country influences construction activity, which in turn affects the demand for cement.
Sustainability Initiatives: There is a growing emphasis on sustainable construction materials, which could lead to a slower growth rate for traditional cement but could boost 'green cement'.
FDI and Investment: The industry also benefits from foreign direct investment and other financial backing, which can spur further growth.
Impact of COVID-19: The pandemic disrupted manufacturing and supply chains across the board. However, the Indian industry began showing signs of recovery in subsequent months.
Regional Growth: Different regions in India might experience varying rates of growth due to localized demand and supply factors, as well as state government policies.
Exports: The industry also looks towards export markets for growth, which is determined by international market conditions.
Source link