INTRODUCTION
In 2023, the construction industry in India is continuing to grow at a rapid pace. The country has an abundant supply of resources and low labour costs, making it one of the most competitive markets for construction companies. Companies like Larsen & Toubro, DLF, Oberoi Realty, Godrej Properties, and HDIL are some of the major players in the industry.
The government has also been playing an active role in promoting the growth of the construction sector through various initiatives such as Make in India, Smart Cities Project, Swachh Bharat Mission, Pradhan Mantri Awas Yojana, and more. These policies have helped create ample opportunities for investment in the sector.
Construction companies in India are using the latest technology and innovative building materials to provide high-quality services to customers. Companies are also adopting green building concepts to reduce environmental impact and energy costs. They are utilizing sustainable materials such as bamboo and recycled plastic to construct buildings.
Moreover, with e-governance, digitalization, and modern construction techniques, the construction industry is becoming more efficient and highly organized. This has allowed companies to save time and money and to complete projects faster. Companies are also investing in the training and development of their workforce to ensure that they remain at the top of the industry.
Overall, the construction industry in India is set to continue its growth trajectory in the coming years. With its many advantages, ample opportunities, and access to advanced technology and resources, India is becoming one of the most attractive markets for construction companies.
IMPORTANCE
Construction companies in India are playing an increasingly important role in the country's economy in 2023. They are responsible for the creation of new infrastructure, homes, and other facilities, as well as for the renovation of existing structures.
This helps to stimulate economic growth, create jobs, and increase living standards. In addition, construction companies are helping to drive innovation in the use of materials and design, which helps keep costs low while maintaining high-quality standards.
With the Indian government pushing forward its ambitious plans to build 100 smart cities and upgrade existing infrastructure, construction companies in India are more important than ever before.
In many cases, these firms are providing the expertise needed to complete these projects. In addition, they are also helping to develop new technology and machinery that can improve efficiency and reduce costs.
The growth of the construction industry is also creating tremendous opportunities for skilled labour. Construction workers are in high demand, particularly those with experience in working with new and innovative materials. As such, the job market for construction workers is expected to remain strong throughout 2023.
Finally, construction companies are also playing a vital role in the expansion of India's real estate market. These firms are often involved in the development of new housing, commercial complexes, and other properties. Through these developments, they help to provide additional housing options and promote economic growth.
Overall, construction companies in India have become increasingly important in 2023 due to their role in helping to drive economic growth, create jobs, and improve living standards. Their importance is only expected to grow further in the coming years.
Here are the top 10 best construction companies in India in 2023
Larsen & Toubro – Larsen & Toubro (L&T) is a leading Indian multinational conglomerate with operations in engineering, construction, manufacturing, technology and financial services.
Founded in 1938 by two Danish engineers, Henning Holck-Larsen and Søren Kristian Toubro, L&T has grown from a small engineering firm to an integrated conglomerate with a presence in over 30 countries.
L&T's core business is the design, engineering, manufacture and construction of complex infrastructure projects such as power plants, hydroelectric dams, ports and roads, as well as engineering and construction projects for oil and gas and process industries.
The company also provides full-spectrum engineering, procurement and construction (EPC) services. It has a strong focus on developing innovative technologies in areas such as renewable energy, advanced materials, automation and control systems.
In addition to its engineering and construction activities, L&T has diversified into other businesses such as information technology, financial services, retail, real estate and construction materials.
Through its IT arm, L&T Infotech, it offers enterprise software solutions and IT services focused on the banking and financial services, insurance, telecom and media, and manufacturing sectors.
Its financial services business includes insurance, mutual funds, housing finance and investment banking. Its retail business includes home furnishings, fashion accessories and apparel stores, jewellery outlets and grocery stores.
L&T has won numerous awards for its contributions to the development and growth of India's economy, including the prestigious NCPEDP–Shell Helen Keller Award for Corporate Social Responsibility.
The company is committed to creating shared value for all its stakeholders and society at large by investing in sustainable development initiatives such as education, healthcare and livelihood programs.
JMC Projects India – JMC Projects India is a leading engineering, procurement, and construction (EPC) company in India. Founded in 1995, the company has been involved in some of the most prestigious projects in the country, ranging from power plants and dams to bridges and flyover structures. Its client portfolio includes public sector undertakings (PSUs), government organizations, and private companies.
JMC Projects India offers turnkey solutions for all kinds of infrastructure projects, with services ranging from conceptualization and design to construction and commissioning. The company makes use of cutting-edge technologies to ensure quality and efficiency in its work.
It also has a dedicated team of professionals who are highly experienced and skilled in various fields, such as civil engineering, planning, surveying, and geotechnical engineering.
In addition to its core business of EPC, JMC Projects India also provides a range of other services. It has expertise in project management, which involves planning, scheduling, budgeting, and monitoring projects.
It also provides consultancy services for greenfield and brownfield projects, along with offering maintenance and repair solutions for existing infrastructure.
The company also has a strong presence in the renewable energy space, with numerous solar, wind, biomass, and small hydro projects implemented across India. JMC Projects India's experience in the power sector includes setting up both thermal and nuclear power plants.
The company is committed to providing solutions that contribute to nation-building and sustainable development. It adopts a zero-harm approach to its operations, making sure to protect the environment at all times. All of these initiatives have helped JMC Projects India become one of the top EPC players in the country.
NCC Limited – NCC Limited is a leading Indian infrastructure company that has been operating for over three decades. The company is a prominent player in the construction and engineering industry, with operations spanning across India along with overseas.
It provides services, including civil, mechanical, electrical, and instrumentation works in power, irrigation, transportation, water supply, and a number of other sectors. The company also offers products like cement, steel, and structural materials.
NCC is organized into five divisions – Engineering & Construction (E&C), Steel, Cement, Power and Real Estate. The E&C division offers services to clients such as turnkey projects, feasibility studies, engineering, procurement, fabrication, installation, testing, commissioning, and operation and maintenance activities.
The Steel division manufactures and distributes a range of steel products. The Cement division produces and supplies various grades of cement. The Power division develops, constructs, and operates power plants. And finally, the Real Estate division focuses on developing residential, commercial and industrial properties.
NCC is committed to delivering quality services and products to its customers and partners. It stands out due to its strong focus on safety, sustainability, innovation, and technology adoption. The company strives to maintain a healthy balance between environmental protection and economic development.
NCC has received numerous awards in recognition of its commitment to excellence in safety, environmental protection, quality, and social responsibility. In addition, NCC is an ISO 9001:2015 certified company.
It has also been awarded several international certifications, such as OHSAS 18001, ISO 14001, and BS 7799. NCC is also a member of the American Society of Civil Engineers (ASCE).
Reliance Infrastructure – Reliance Infrastructure Ltd (RInfra) is a leading Indian infrastructure and engineering company with a presence in several sectors, such as energy, transportation, urban infrastructure, and defence.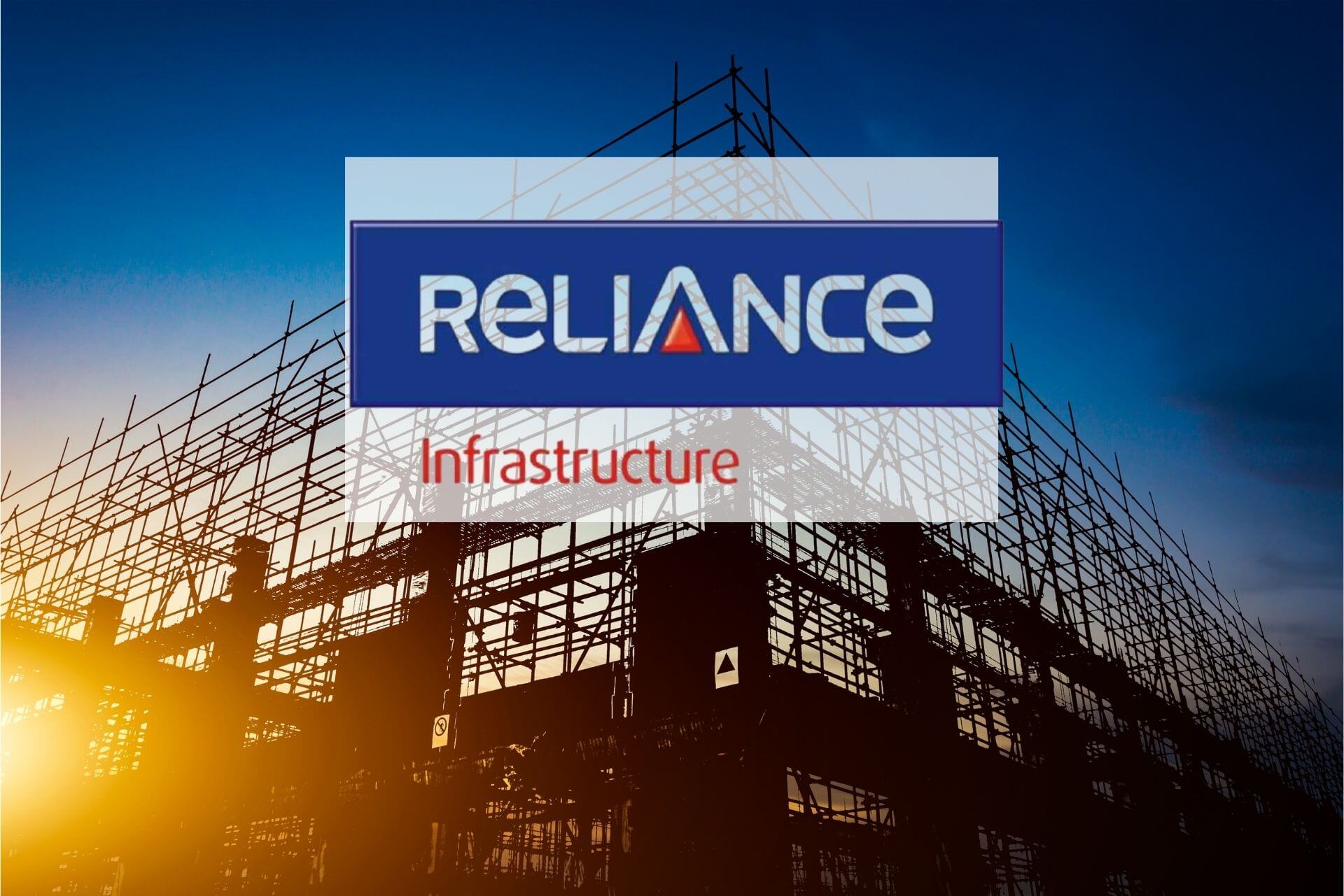 Founded in 2002, RInfra has become one of India's largest engineering, procurement, and construction companies. The company provides comprehensive infrastructure solutions for various projects ranging from small to large-scale projects.
It has executed many prestigious projects in India and abroad, demonstrating its capabilities as a full-service provider.
RInfra has successfully implemented several complex projects, including thermal power plants, metros, and airports. The company also holds the distinction of being the first Indian company to receive the prestigious Golden Peacock Award for 'Excellence in Corporate Governance'.
Its business interests include the development and maintenance of power projects and special economic zones; the creation and operation of urban infrastructure, transportation systems, and defence equipment; and the provision of enterprise IT solutions.
RInfra has developed an extensive network of partnerships throughout the world, which has helped it to access international markets and expand its presence globally. The company has set up offices in several countries, including the UK, USA, Germany, France, and Thailand. It has also established operations in the Middle East, South Asia, and Africa.
RInfra has also been actively involved in corporate social responsibility initiatives. It has partnered with several organizations to provide healthcare, education, and employment opportunities to underprivileged communities.
Additionally, the company has taken steps to promote environmental sustainability by investing in solar and wind energy projects.
Overall, RInfra is one of India's most respected infrastructure companies. Its experienced team and a vast portfolio of projects make it an ideal choice for potential customers looking for comprehensive infrastructure solutions.
GMR Group – GMR Group is a global infrastructure company headquartered in Hyderabad, India. Founded in 1978, it has grown into one of the leading Indian conglomerates with interests in airports, energy, roads and highways, urban infrastructure, and hospitality.
The Group's assets include five operational airports, two upcoming airports, four power plants, four expressways, and multiple hospitality projects. GMR Group is also involved in much public-private partnership (PPP) projects across India that contribute to the development of the country.
At present, the group employs more than 35,000 people across its various business verticals and has a presence in over 25 countries. With the mantra of "Creating New Landscapes", GMR Group continues to create new paradigms in the areas of airports, energy, urban infrastructure, and hospitality.
In the last four decades, it has emerged as one of the most admired corporate houses in India, with a strong commitment to sustainable development.
The Group is making significant investments in environment-friendly projects that are focused on reducing emissions, increasing energy efficiency, and preserving natural resources. GMR Group is committed to creating world-class infrastructure projects and providing world-class services to its customers.
It is investing heavily in renewable energy sources such as solar, wind, and biomass to reduce its carbon footprint. It has also set aside a substantial portion of its profits for CSR initiatives, which focus on education, health, the environment, and sports.
In addition, GMR Group is at the forefront of promoting digital transformation and smart cities in India through innovation and technology integration. It has launched several initiatives like the Greenfield Airport project, the GMR Hyderabad International Airport, and the GMR Rajiv Gandhi International Airport.
Through these projects, it is leveraging the latest technologies and solutions to develop intelligent cities with better transportation networks, smarter buildings, and improved connectivity.
Overall, the GMR Group is committed to developing innovative and sustainable infrastructure projects that can benefit the local economy and transform India into a modern superpower. It is an example of how a large corporation can be a responsible leader in infrastructure development and social progress.
Shapoorji Pallonji – Shapoorji Pallonji & Co. Ltd., commonly known as SP Group, is a global conglomerate based in India and headquartered in Mumbai. Founded by Shapoorji Pallonji Mistry in 1865, the group has a rich history spanning over 150 years.
The company is involved in several industries, including construction, real estate, engineering, energy, power, water, financial services, manufacturing, IT services, automotive, healthcare, hospitality, media solutions, textiles, sports infrastructure, and trading.
SP Group is one of the oldest and most respected conglomerates in India, and it has a presence in more than 40 countries. Its construction arm, Shapoorji Pallonji Construction, has built some of the most iconic projects in India, such as the Gateway of India and the Taj Mahal Hotel.
It also has an extensive portfolio of international projects, including luxury hotels in Dubai, residential towers in Thailand, and a major skyscraper in the United Kingdom. Furthermore, SP Group is a leader in the Indian green energy sector, creating renewable energy solutions for its clients.
The company also has a successful IT services and software development arm, which develops software for many leading companies around the world. With a strong focus on technology, innovation and sustainability, SP Group is well-positioned to continue its growth trajectory in the years ahead.
Sobha Limited – Sobha Limited is a leading real estate development company based in India. Founded in 1995, the company specializes in developing residential, commercial and hospitality projects across major Indian cities.
Sobha has won numerous awards for its portfolio of projects, including the 'Most Admired Real Estate Company' award from Construction World magazine in 2021. The company has developed over 150 projects, totalling over 83 million square feet of constructed area. Sobha has also been listed on the Bombay Stock Exchange since 2006.
The company prides itself on quality and innovation. It focuses on providing customers with products and services that exceed their expectations. They use cutting-edge technology to build projects quickly and efficiently while keeping quality and aesthetics at the forefront. The company has an extensive network of vendors and suppliers, ensuring quality and timely delivery of materials and services.
In addition to real estate development, the company also offers a range of facilities management services. These range from garden maintenance to security services, as well as energy management and other administrative services. The company also operates engineering consulting, facility management, and project management divisions.
Sobha's projects are known for their exceptional design and construction quality. Each project meets international standards for safety, durability, sustainability, and modernity. The company combines traditional Indian craftsmanship with modern building technologies to create structures that are both aesthetically pleasing and highly functional.
Sobha stands as one of the most respected and successful real estate development companies in India. Their commitment to quality and service has earned them an enviable reputation within the industry.
With a wide range of projects, from luxury residences to large-scale commercial developments, Sobha is sure to continue to be a leader in the real estate sector for years to come.
Mahindra Construction Company – Mahindra Construction Company is an India-based company that specializes in engineering, procurement and construction (EPC) solutions. Founded in 2015, the company is a joint venture between the leading Indian engineering giant, Mahindra Group, and the IT giant, Wipro.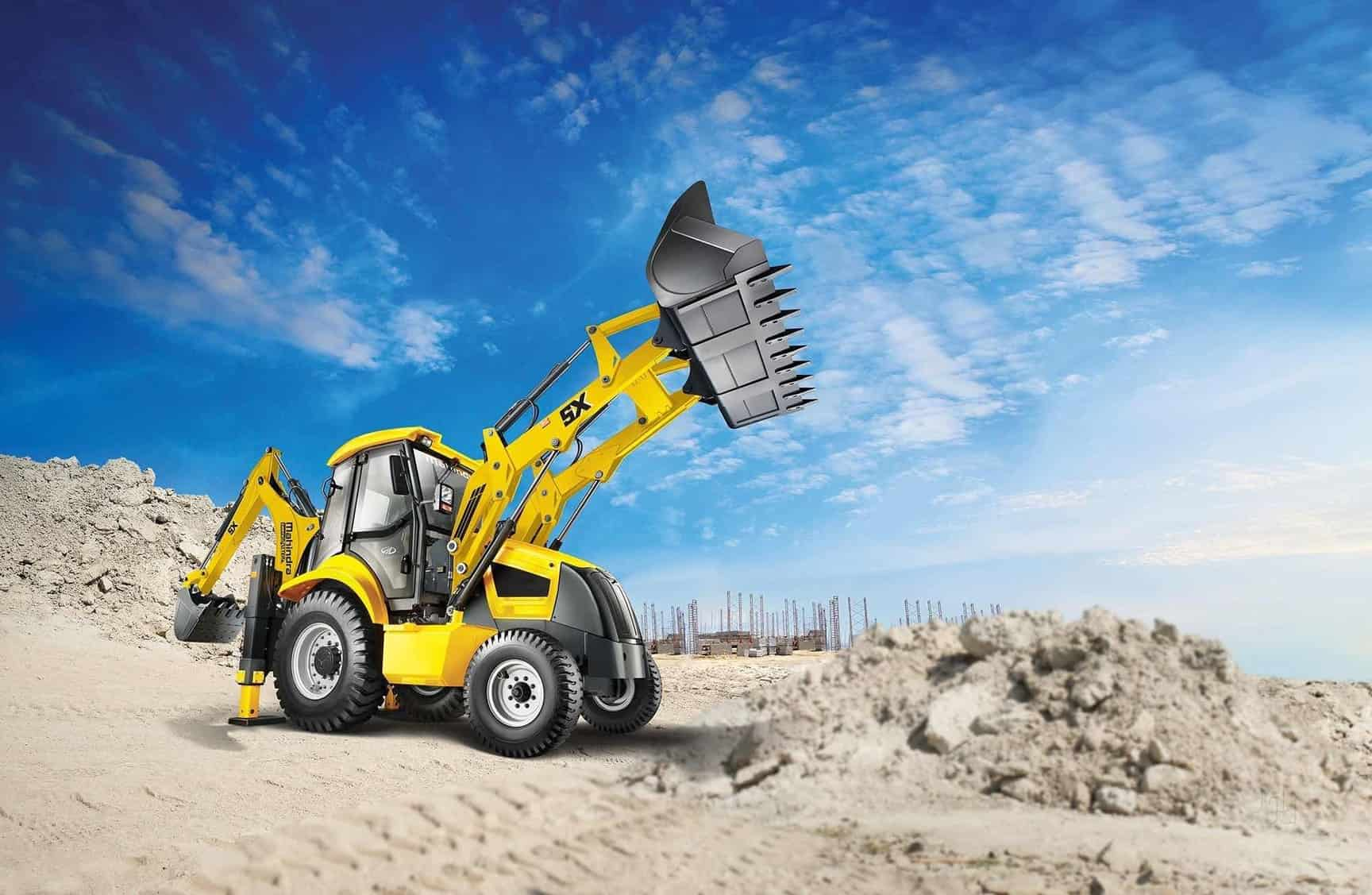 Mahindra Construction Company has quickly grown to become one of the most successful EPC companies in India. The company offers comprehensive end-to-end integrated services, which include Project Management, Engineering Services, Procurement Services and Construction & Maintenance Services.
Mahindra Construction Company's team consists of experienced professionals who have extensive knowledge and expertise in their respective fields. The company has completed several projects for a wide range of clients across various sectors, such as power, oil & gas, real estate, infrastructure and manufacturing.
With its experienced team, advanced technology and innovative processes, Mahindra Construction Company ensures the timely completion of projects with the highest quality standards.
It also ensures the safety, compliance and sustainability of all its operations. Mahindra Construction Company is committed to delivering cost-efficient and highly reliable solutions to its customers. It is determined to provide state-of-the-art services and products to its customers through its customer-centric approach.
Simplex Infrastructures – Simplex Infrastructures Company is a leading provider of infrastructure solutions in the United States. The company provides custom-designed and built infrastructure for commercial, industrial, and residential properties.
Simplex specializes in providing design/build and general contracting services for a wide variety of projects, such as roadways, bridges, water systems, stormwater management, and other large-scale projects.
Simplex has been in business since 1989 and offers a full range of services for all types of infrastructure needs. They have experience with both public and private sector projects, which makes them a reliable partner for any project.
Simplex's engineering team is made up of more than 200 highly experienced professionals who are dedicated to delivering safe, cost-effective, and sustainable infrastructure solutions.
The company's expertise includes comprehensive infrastructure planning and analysis, project management services, construction management, environmental permitting, and much more. Simplex operates seven regional offices located throughout the U.S., giving them access to best practices and local resources for each project they manage.
Simplex also takes pride in its commitment to sustainability and social responsibility. All of their projects are designed to meet or exceed current standards for energy efficiency and environmental sustainability. To reduce waste and promote sustainability, Simplex recycles materials, reuses existing infrastructure when possible, and builds with low-impact materials whenever feasible.
Simplex also partners with non-profits and local communities to create long-term economic benefits and help build stronger foundations for future generations. Their commitment to social responsibility is evident in their participation in numerous charitable organizations and through their support of education initiatives, workforce development, and community programs.
When it comes to providing quality infrastructure solutions, Simplex Infrastructures Company is an industry leader. With nearly 30 years of experience and a commitment to excellence, this company is dedicated to providing the highest quality services for its clients.
AF Construction India – Construction India Company is a leading construction company in India, founded in 2021. It has become a reliable name for large-scale construction projects across India. The company specializes in turnkey solutions for industrial, residential and commercial construction, ranging from roads and bridges to multi-storey buildings.
The company is known for its focus on quality and adherence to timelines. Its experienced team of experienced engineers, architects, supervisors and civil engineers is focused on delivering optimal results to its clients. They use the latest tools, technologies and equipment to make sure that all the projects are completed within the set timeframe.
The company also offers customized services based on the customer's needs. They provide engineering consultancy services, project management services, procurement services and site construction services to meet customer requirements. They also have an in-house materials testing lab, which helps in identifying potential faults and defects in the material used in the construction process.
The company values safety first and focuses on creating safe working conditions at all levels. Their team follows strict health and safety protocols and regular monitoring to ensure that the projects are carried out safely. The company also has a strong environmental policy in place and works with local agencies to reduce its carbon footprint.
The company has successfully completed multiple high-profile projects across India, including shopping complexes, office buildings, highways, resorts, airports and railways. Construction India Company is committed to providing a quality service to its customers and strives to exceed their expectations each time.
CONCLUSION
In 2023, the construction industry in India will continue to be a key source of economic growth. The government's focus on infrastructure development and public-private investments has resulted in an increase in the number of new projects.
Many international companies have also made investments in India, leading to increased competition and improved quality of construction services. The increasing demand for housing, office space, and industrial complexes is further driving the growth of the construction industry.
The use of modern technologies such as 3D printing and prefabricated buildings are allowing constructors to meet customer needs more efficiently. The Indian construction industry is projected to reach USD 624 billion by 2023, making it one of the fastest-growing sectors in the country.
Source link