INTRODUCTION
The Indian big data industry has seen tremendous growth over the past few years, and the trend is only set to continue in 2023. India is a particularly attractive market for big data companies due to its vast population and rapidly growing economy.
Major players in the Indian big data space include Microsoft, Amazon Web Services, Oracle, SAP, IBM, Google Cloud, Accenture, Mu Sigma, Wipro, and Capgemini, among many others.
These companies have established a presence in India by setting up offices, centres of excellence, and research and development facilities. They are also increasingly partnering with Indian universities, government organizations, and start-ups to gain access to new insights, data resources, and innovation.
Big data solutions offered by these companies typically include predictive analytics, machine learning, cloud computing, and artificial intelligence. Many of these companies also offer consulting, SEO services, and online marketing solutions.
In addition to providing cutting-edge technological solutions, these companies are working to make data science more accessible to businesses, start-ups, and developers. This includes providing educational resources, hosting hackathons and other events, creating open-source projects, and connecting with local communities.
As India continues to grow as a hub of technology innovation and talent, the big data industry here is expected to expand significantly in the coming years. It will be interesting to see how leading companies in the space capitalize on the opportunities that lie ahead.
IMPORTANCE
In 2023, big data companies in India will continue to be important for a variety of reasons. Firstly, the Indian economy is expected to grow significantly over the next few years, and big data will play an integral role in helping organizations get the most out of their investments.
Additionally, India is home to a large population of tech-savvy users, which makes it a great place for companies to experiment with new technologies and data-driven products. Finally, India has a wide range of businesses that use or would benefit from big data services.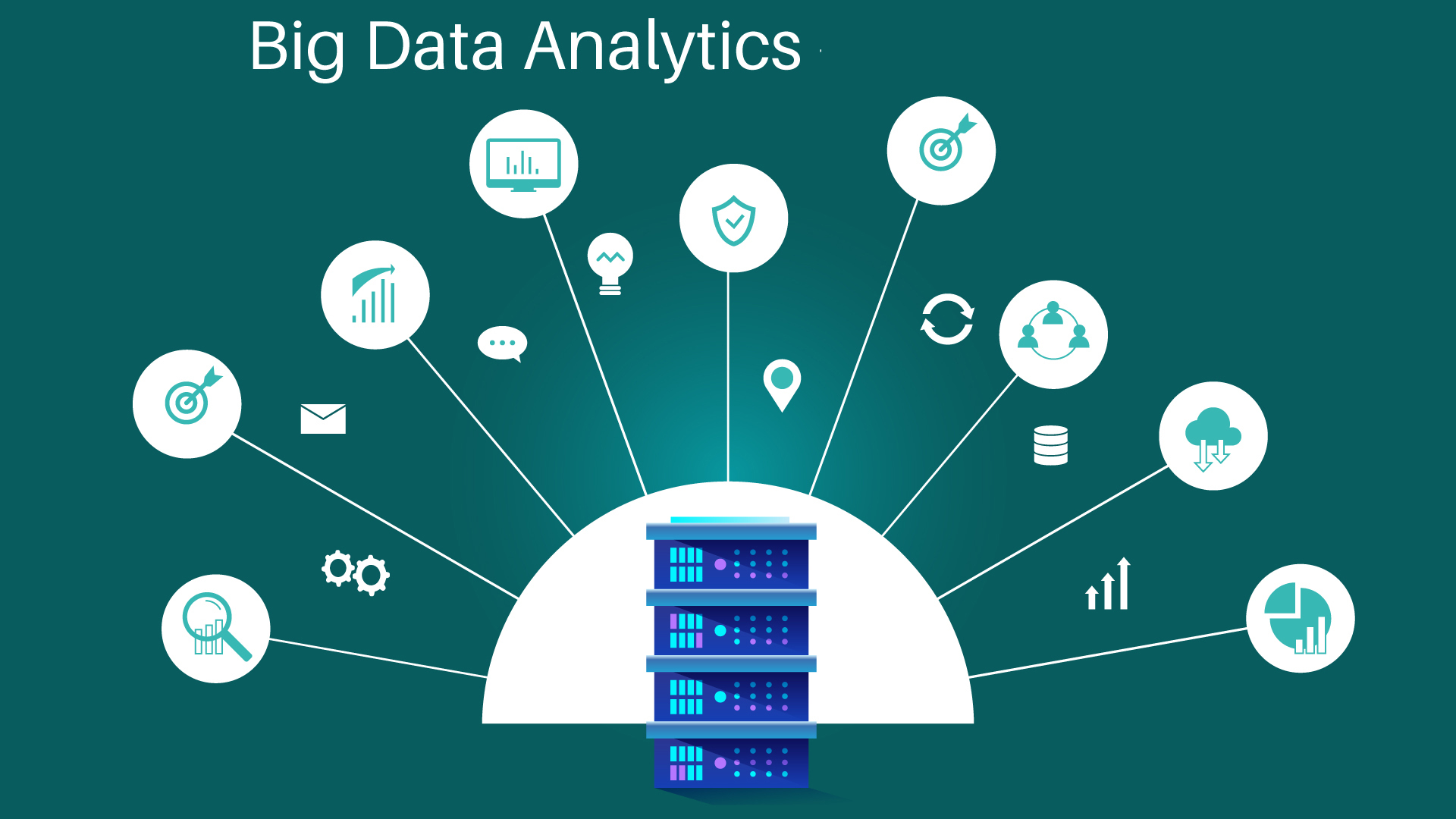 This can include industries such as healthcare, retail, banking, and transportation. Big data companies in India will help these businesses make better decisions and optimize their operations.
From collecting, analyzing, and interpreting data to developing innovative solutions, big data companies will provide valuable insights to help businesses gain a competitive advantage in their respective markets.
Here are the top 10 best big data companies in India in 2023
TCS – TCS is a global IT services and consulting firm headquartered in Mumbai, India. It is one of the largest technology companies in the world. Founded in 1968, TCS provides services to clients in over 50 countries, including a range of business solutions such as cloud computing, enterprise mobility, analytics, intelligence, infrastructure, e-commerce, product engineering, digital transformation and more.
TCS also offers IT outsourcing, software development, and IT consulting services. Its customer base includes Fortune 500 companies from different industries, such as banking and financial services, automotive, retail, communications, entertainment, life sciences, healthcare, media, manufacturing and energy.
The company employs over 450,000 employees around the world, most of which are located in India. TCS has offices in the US, UK, Australia, Europe, Japan, China, Singapore and other markets. The company's revenue for fiscal year 2021 was over $23 billion.
TCS is known for its innovation and technology leadership, having won numerous awards in information technology and software services. They have been recognized globally for their commitment to customer service, talent management, and sustainability. Their products and services have been certified by major international organizations such as the ISO 9000, Capgemini, PCMM, HIPAA, and CMMI.
TCS has become a leader in digital transformation, helping businesses adopt emerging technologies to meet their current demands and gain a competitive edge. They have partnered with Microsoft, IBM, Adobe, Oracle, and other companies to become an end-to-end technology services provider.
They provide innovative solutions in areas such as artificial intelligence, blockchain, analytics, and machine learning, allowing customers to leverage data-driven insights and make informed decisions.
Continuing to invest in R&D, TCS has established several digital labs to create industry-specific solutions powered by advanced technologies such as AI, Machine Learning, Deep Learning, and Natural Language Processing. These labs are focused on enhancing customer experience and creating newer, faster, and more powerful products and services.
Innovation is at the heart of the company, where they strive to build an ecosystem that encourages creativity and collaboration among all stakeholders. With an eye on the future, TCS is prepared to take on the ever-changing technological landscape and remain a leader in the IT industry.
Wipro – Wipro is a leading global provider of comprehensive IT solutions and services. Founded in 1945, Wipro is an Indian multinational corporation that operates in more than 180 countries, providing IT consulting services, business process services, infrastructure management, software engineering, and digital transformation services.
Wipro's products and services include enterprise applications, cloud computing, analytics, business intelligence, mobility, security, business integration, networks, and customer service. Wipro also offers end-to-end consulting, implementation, and managed services for enterprise applications.
Wipro has numerous strategic partnerships with leading technology providers such as Microsoft, IBM, Oracle, HP, Dell, Intel, and Red Hat, which give it access to cutting-edge technologies and best practices. Wipro is committed to driving innovation and helping customers achieve their business goals.
The company's focus on creating innovative solutions and its commitment to customer satisfaction has earned it recognition as one of the world's most valuable IT brands. Wipro is passionate about creating value for clients and empowering them to become leaders in their industries.
With an experienced and dedicated team of over 1,86,700 professionals, Wipro is committed to providing high-quality, cost-effective, and reliable services to help customers succeed.
Infosys – Infosys is a global leader in consulting, technology, and next-generation services. Founded in 1981, they have over 250,000 employees across 45 countries. They provide a range of products and services, including intelligent automation, cloud, analytics, AI/ML, digital transformation, engineering services, and enterprise mobility.
Infosys is known for its robust IT infrastructure, reliable delivery models, and world-class customer service. Their portfolio of services and solutions is designed to solve complex business problems for their clients. They are also actively involved in developing the latest technology trends, such as the Internet of Things (IoT), Big Data, Blockchain, and cloud computing.
The company has an impressive client base that includes some of the world's largest companies. Their approach to problem-solving involves a mix of innovative ideas, best practices, industry knowledge and technical expertise.
With their focus on quality, security, scalability, and cost-efficiency, they strive to deliver the ultimate customer experience. Their commitment to innovation and sustainability has earned them numerous awards and accolades.
Cognizant – Cognizant is a leading provider of technology services and solutions, helping global businesses to improve their productivity, customer satisfaction, and overall performance. Founded in 1994, the company has grown to employ over 270,000 employees spread across the world, with offices located in the United States, Europe, India, China, Japan and Singapore.
Cognizant's services span from IT infrastructure management and engineering services to cloud computing, data analytics, artificial intelligence, and digital transformation consulting. Cognizant is committed to providing innovative solutions that meet the needs of its customers and create tremendous value for its stakeholders.
Its core values are Agility, Collaboration, Innovation, and Quality. With an emphasis on collaboration, Cognizant focuses heavily on fostering a culture of co-creation amongst its employees to deliver successful projects. It also keeps an open mind to embracing new ideas and technologies, giving it a competitive edge in the marketplace.
By leveraging the latest technologies, such as cloud computing, Internet of Things (IoT), Machine Learning (ML) and Artificial Intelligence (AI), Cognizant continues to push the boundaries of what's possible. Its commitment to customer excellence puts them at the forefront of the industry, delivering best-in-class services.
Cognizant embraces digital transformation and is constantly looking for ways to apply new technologies and approaches to solve business problems faster, smarter, and more efficiently.
HCL Technologies – HCL Technologies is a global leader in IT services, digital and business solutions. With its extensive portfolio of offerings and service capabilities, HCL has enabled organizations around the world to reimagine their businesses for the digital age.
Founded in 1976, HCL is one of India's original IT garage start-ups. It has since grown into a $9.5 billion global technology giant that comprises over 140,000 professionals from 41 countries who serve clients in 170 cities across six continents.
HCL's core focus is on providing comprehensive IT services. Its range of services includes infrastructure management, application and system development, engineering, product lifecycle management, digital experience and cloud services. These are delivered to customers through a proprietary, integrated platform—the HCL Delivery Model, or HDM.
This model leverages advanced technologies such as artificial intelligence (AI) and automation to help customers transform their businesses. HCL is also renowned for its teamwork and collaboration, with an emphasis on innovation, speed and quality.
Another key aspect of HCL's offering is its commitment to sustainability. It was recently awarded the 'CSR Excellence Award' by the Business Today CSR Standards Council. In addition, it has partnered with various international organizations and NGOs to promote social progress and economic growth.
By leveraging cutting-edge technology and partnering with customers to deliver smart, efficient solutions, HCL is helping to shape the future of the digital era. Its commitment to excellence and total customer satisfaction makes it a preferred choice for organizations looking to optimize their IT services.
Tech Mahindra – Tech Mahindra is an Indian multinational technology company that provides digital transformation, consulting and business re-engineering services. The company is headquartered in Pune, Maharashtra, with offices in more than 50 countries around the world.
It offers a range of services, including analytics, AI, cloud computing, automation, customer experience, virtualization and enterprise mobility solutions. With its strong network of over 200 partners globally and strategic alliances with Microsoft, Oracle, IBM and Amazon Web Services, Tech Mahindra has a wide reach across different markets.
The company also provides IT infrastructure services such as integrated managed services and complex application development. Its core focus areas include digital & analytics, BPO, IoT, 5G and so on. Tech Mahindra has also made significant investments in research and development, creating products and solutions that help customers accelerate their businesses.
With its robust portfolio of solutions, the company has helped many organizations to transform and become more competitive. In addition, it has enabled customers to realize greater cost savings, improved productivity and efficiency, and improved customer satisfaction.
With its global presence and tech-first approach, Tech Mahindra has become one of the leading IT providers in India.
Capgemini – Capgemini is a global leader in consulting, technology services and digital transformation. Established in 1967, the company has over 270,000 employees in almost 50 countries worldwide and reported annual revenues of €14.9 billion in 2020.
They specialize in providing a variety of IT services for clients, including cloud, software engineering, data science, big data, IoT, and analytics. Capgemini offers solutions that are tailored to each customer's needs, providing cost-effective, high-quality solutions and helping customers achieve their objectives.
Their services cover everything from system integration to business strategy, enabling companies to optimize current IT processes as well as increase their competitive edge. Along with its range of services, Capgemini also provides innovative technologies such as artificial intelligence, blockchain, and virtual reality.
These technologies are used to create unique solutions for customers and to help them stay ahead of the curve in terms of emerging trends. Moreover, Capgemini is committed to delivering the best customer experience by providing top-notch customer service and ensuring customer satisfaction.
All of these elements make Capgemini an excellent choice for businesses looking for a reliable, comprehensive, and innovative partner.
Oracle India – Oracle India is a large multinational technology firm based in Bengaluru, India. The company provides enterprise software, cloud computing solutions, and hardware systems to businesses around the world. Oracle India was founded in 1996 and today employs over 41,000 people in its 25 offices located throughout the country.
Oracle India is a leader in developing innovative technologies for their customers, offering products and services in areas such as database management, enterprise resource planning (ERP), application development, customer relationship management (CRM), and digital marketing.
One of Oracle's main advantages is its ability to provide comprehensive solutions that meet the needs of both large and small enterprises. Oracle India offers personalized support and customized services to its customers. It also provides cutting-edge technologies and cloud computing solutions that can help companies transform their businesses and become more competitive in their respective markets.
Oracle India has been widely recognized as one of the top employers in India, with numerous awards and recognition from the industry, government, and media organizations. Oracle India is dedicated to training, developing, and rewarding its employees. It currently offers various educational programs and job opportunities to its workforce.
Oracle India is committed to making a positive social impact by contributing to sustainable economic growth, supporting local communities, and promoting environmental stewardship. It participates in various initiatives and campaigns that help promote responsible consumption and conservation of natural resources.
Oracle India strives to be a leader in providing innovative technologies and solutions that are tailored to the needs of its customers. It continues to work on improving its products and services in order to stay ahead of the competition.
Its aim is to provide high-end services and solutions that help businesses maximize their potential and succeed in the global market.
Accenture – Accenture is a global professional services company that provides strategy, consulting, digital technology and operations services. Founded in 1989, Accenture has more than 500,000 employees in 120 countries. It is a Fortune Global 500 company and is listed on the New York Stock Exchange.
The company's mission is to provide innovative solutions and services to help clients succeed in an increasingly digital world. Accenture helps organizations unlock their potential across various industries, including financial services, automotive, insurance, government, healthcare, retail, energy and utilities, communications, logistics, media and entertainment, manufacturing and life sciences.
Accenture's strategy focuses on helping companies digitally transform and become data-driven and customer-centric while leveraging emerging technologies such as artificial intelligence (AI), machine learning, cloud computing and blockchain. Accenture also helps companies optimize operations and improve productivity.
Its portfolio of services includes consulting, systems integration, application services, business process outsourcing, analytics, security, infrastructure and cloud services. In addition, Accenture provides digital marketing, customer experience, analytics and artificial intelligence services.
Accenture is dedicated to creating positive social change and improving the lives of people around the world through its Skills to Succeed program, which helps to empower individuals in underprivileged communities with the skills they need to secure jobs and build better lives.
Mphasis – Mphasis is a global IT services and solutions provider that provides a wide range of services, including business process management, application development, cloud computing, analytics, and enterprise security. Founded in 1998 as part of the Mphasis Group, the company has headquarters in Bangalore, India, and offices in the United States, Europe, and Asia Pacific.
Mphasis helps organizations of all sizes – from small businesses to Fortune 500 companies – build, manage, and secure their IT infrastructures. The company's expertise spans the entire technology stack, from legacy systems to cutting-edge technologies, providing end-to-end services for both on-premise and cloud-based deployments.
The company's portfolio includes consulting and advisory services, digital transformation initiatives, enterprise applications, and custom software and mobile app development. In addition, Mphasis offers managed services such as infrastructure optimization and management, server management, database administration, and system integration.
The company also provides IT security and compliance services, such as vulnerability management, identity and access management, risk assessment, and security incident response. Furthermore, Mphasis provides real-time analytics and data engineering services to help organizations make better decisions and gain competitive advantage.
Mphasis is committed to customer satisfaction and has achieved numerous industry certifications, including ISO 9001, 27001, and 20000. The company strives to create value through innovation and specializes in leveraging emerging technologies to meet customer needs. As a leading global IT service provider, Mphasis helps organizations optimize their IT investments and maximize returns.
CONCLUSION
In 2023, big data companies in India are continuing to grow and expand, with many leading global organizations investing in the space. Companies such as Amazon Web Services, Microsoft Azure, IBM Watson, HPE and Oracle are major players in this market.
Big data solutions, such as predictive analytics, machine learning, artificial intelligence, and cloud computing, are helping companies to become more efficient and better serve their customers.
Indian start-ups are also making a name for themselves in the industry, providing innovative solutions and engaging in collaborations with large enterprises.
Big data is expected to continue to revolutionize how businesses operate, and the economy grows in India.